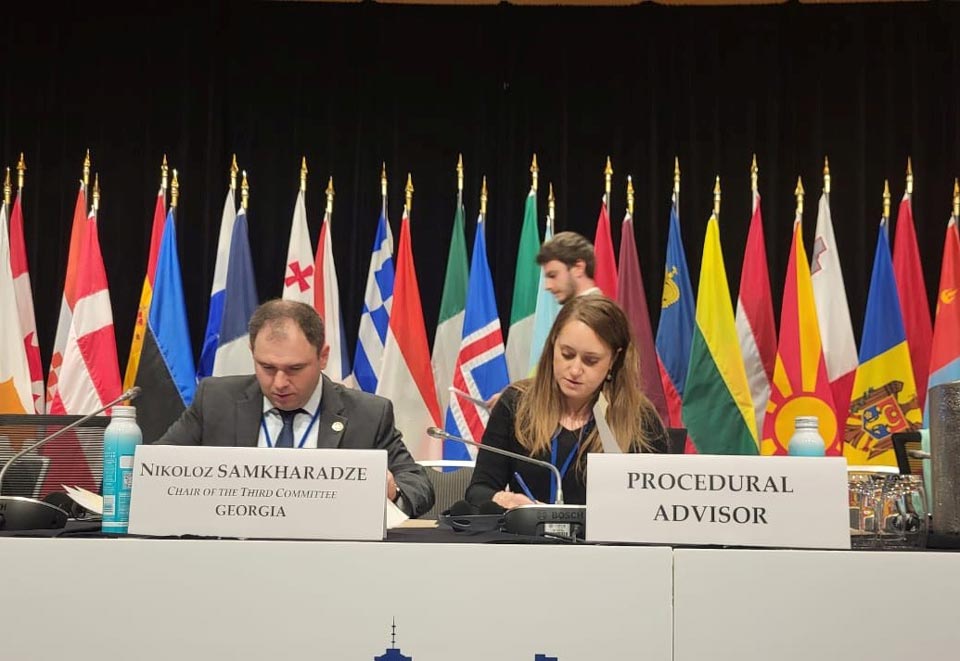 OSCE Parliamentary Assembly adopts resolution, adding note on Russian occupation
From June 30 to July 4, the annual session of the OSCE Parliamentary Assembly is held in Vancouver, Canada. Nikoloz Samkharadze, the chair of the Foreign Relations Committee of the Georgian Parliament and the head of the Georgian delegation to the OSCE Parliamentary Assembly, chairs the Assembly's Committee on Democracy, Human Rights and Humanitarian Issues, whose sessions were held on July 1-3.
The committee reviewed the annual report and supported the resolution on Strengthening Regional Security by Promoting Democratic and Inclusive Societies.
Nikoloz Samkharadze proposed adding a note to the resolution addressing the Russian occupation: "The Assembly condemns the worsening humanitarian and human rights situation in Georgia's regions occupied by Russia – Abkhazia and Tskhinvali. The basic rights and freedoms violation, discrimination against ethnic Georgians, and erasing Georgian traces from cultural heritage monuments are direct consequences of the ongoing Russian occupation and 'Russification' policy."
Committee unanimously supported the addition of this point to the resolution.