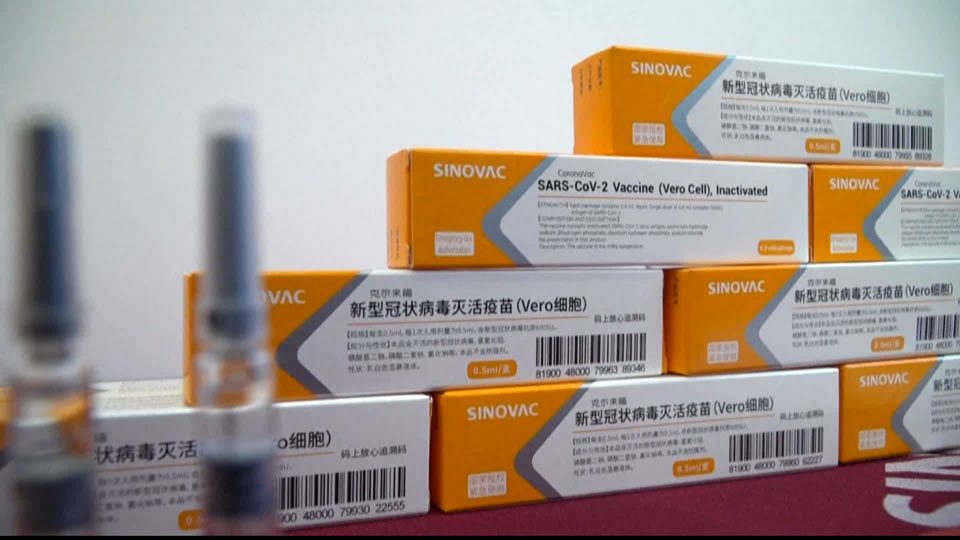 Sinovac vaccination to kick off in Georgia next week
The Head of the National Center for Disease Control (NCDC), Amiran Gamkrelidze, informed that the Chinese-made Sinovac jabs would most likely start in Georgia next week.
According to Gamkrelidze, WHO authorization for Sinovac is still pending, but the vaccine has a very good initial WHO expert assessment.
"We discussed this issue at the last Immunization Council meeting. Sinovac is the second Chinese vaccine introduced in the international arena. China donated 100,000 doses of this vaccine to Georgia. In general, over 100 million people in China and various countries have been inoculated with this vaccine. Therefore, administering Sinovac is scheduled for the next week.
The Sinovac vaccine is also produced based on the inactivated virus and used in the population aged 18 and above. Unlike Sinopharm, the second dose could be administered sooner in 14 to 28 days. It has fewer side effects compared to other vaccines," said Amiran Gamkrelidze.
NCDC Head has also addressed this issue of available in Georgia Covid-19 vaccines. According to Amiran Gamkrelidze, the delivery date of the Sinopharm additional doses will soon be available. NCDC Head commented on the stocks of Covid-19 vaccines in Georgia and plans for the upcoming deliveries.
"In terms of guaranteed supplies, we receive the second batch of 43,000 doses of the AstraZeneca vaccine in addition to the previous delivery. We had 100,000 doses of Sinopharm split into two parts for full vaccination of the volunteers. As of now, 17,000 people got their first Sinopharm jabs, and the rest is booked. We also have 100,000 doses of Sinovac prescribed for 50,000 citizens. We expect more Sinopharm jabs to arrive shortly, most likely in June. Approximately 250,000 doses will be rolled out in the first phase and then another 250,000 doses," said Amiran Gamkrelidze.