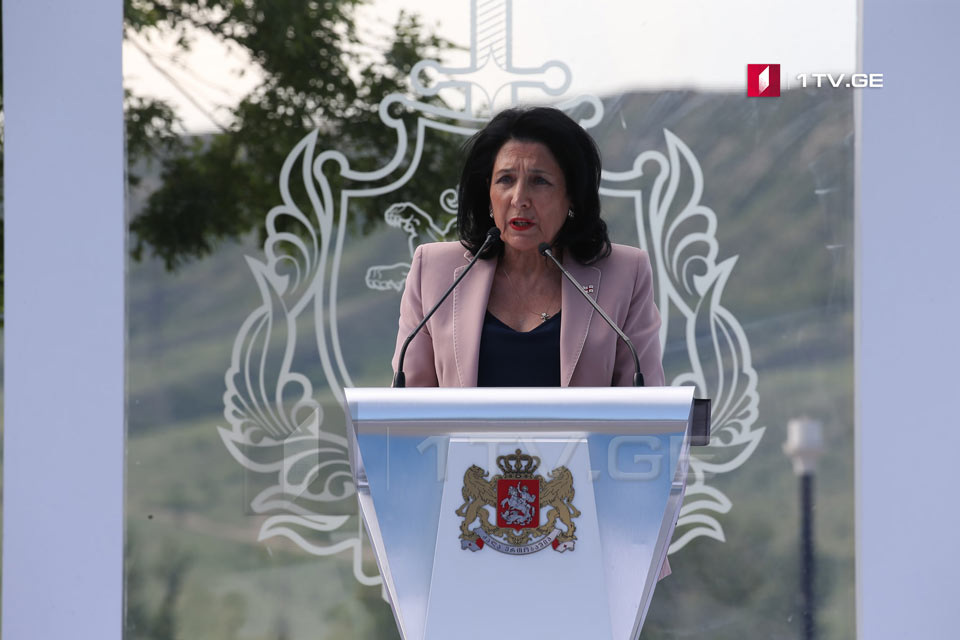 Salome Zurabishvili – We welcome reformation process for establishment of modern Georgian police
Georgia's President Salome Zurabishvili attended the solemn activity organized at the Lisi Lake in connection with Day of Police marked on May 31.
President congratulated police officers on a professional day and said that she welcomed the reformation process for the establishment of modern Georgian police.
"In any democratic country, police are the main institution to protect the security of citizens, stability and peace. We are building a democratic, European and free country and you represent the main and essential basement," Zurabishvili said in an address to law enforcers and the gathered audience.
President also called on law enforcers for upholding professional standards and political neutrality to gain public trust. She also thanked police officers for diligence in the struggle with facing challenges and against crime.
The Georgian Ministry of Internal Affairs (MIA) marks Police Day on May 31.