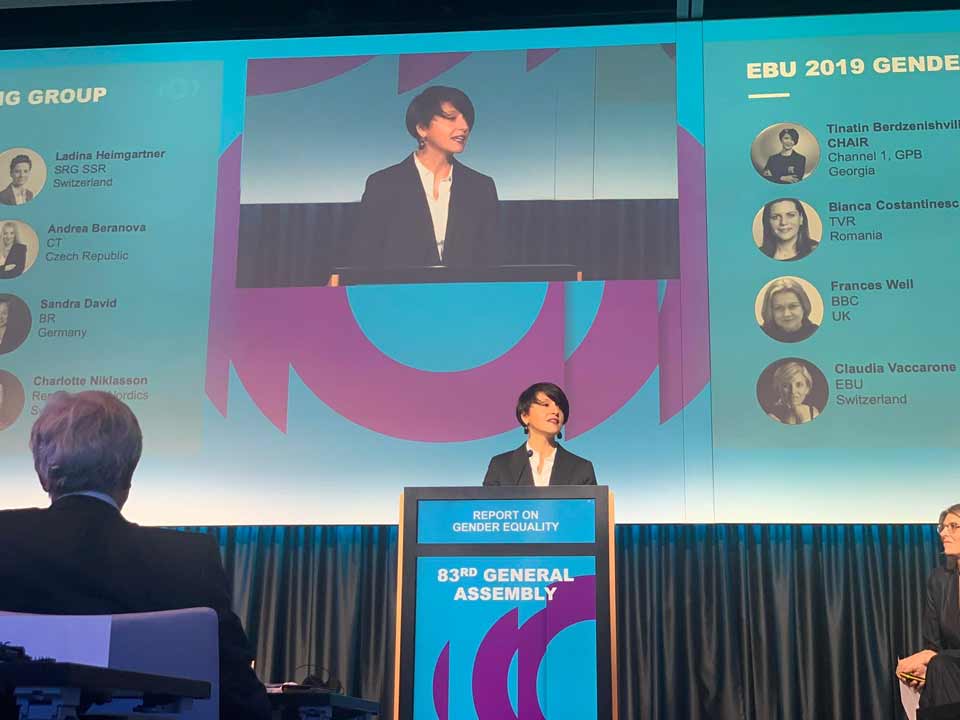 Russia banned from Eurovision 2022, EBU says
The European Broadcasting Union (EBU) has announced that "no Russian act will participate in this year's Eurovision Song Contest," noting that "in light of the unprecedented crisis in Ukraine, the inclusion of a Russian entry in this year's Contest would bring the competition into disrepute."
Ukrainian Public Broadcaster together with the EBU member broadcasters, including the GPB First Channel, made a joint decision.
"Before making this decision the EBU took time to consult widely among its membership. The EBU is an apolitical member organization of broadcasters committed to upholding the values of public service. We remain dedicated to protecting the values of a cultural competition which promotes international exchange and understanding, brings audiences together, celebrates diversity through music and unites Europe on one stage," the EBU stated.
GPB Director General Tinatin Berdzenishvili stressed, "Georgia is working with Ukrainian Public Broadcaster amid challenging times and backs all its initiatives. Now, as never before, the organization is united, whose key value is solidarity and unconditional adherence to democratic principles."
"Georgian Public Broadcaster (GPB) is a member of the European Broadcasting Union (EBU). I am a Media Committee member. Following the events in Ukraine, at the initiative of the Ukrainian Public Broadcaster, the majority of member states applied to the European Broadcasting Union to suspend the membership status of two Russian TV channels, as well as to ban Russia from competing at Eurovision 2022," GPB Director General underscored.
The EBU has issued the statement below regarding Russia's participation in the Eurovision Song Contest 2022

Find it online here➡️https://t.co/5xXIYUNmXO#Eurovision #ESC2022 pic.twitter.com/OGjQKtiZfm

— EBU (@EBU_HQ) February 25, 2022