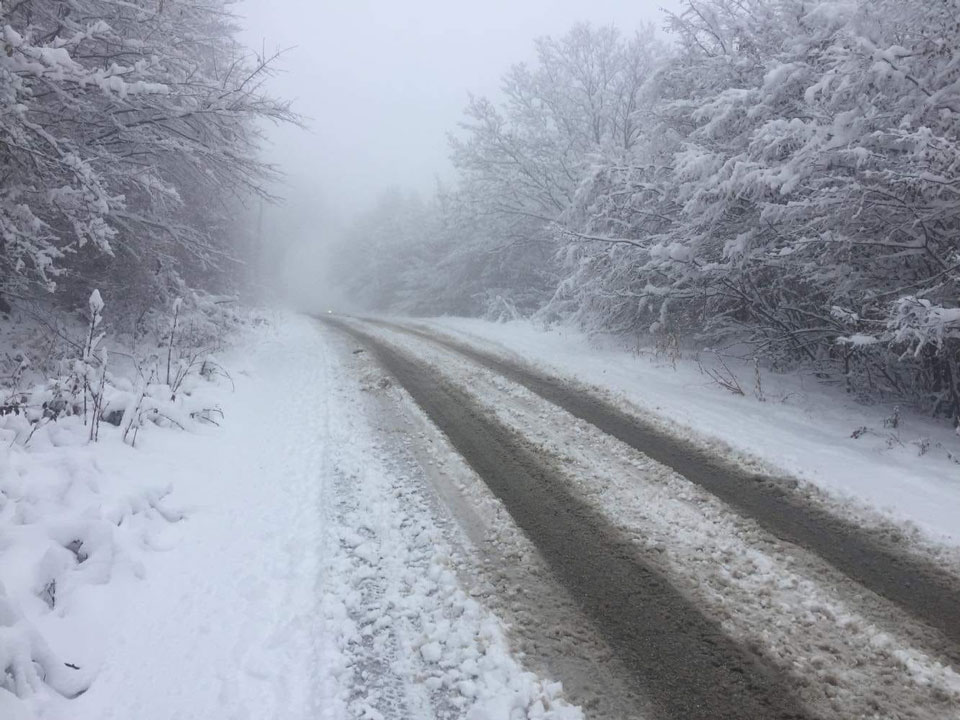 Restrictions imposed at Gombori Pass
Traffic movement restrictions are imposed at Gombori Pass in eastern Kakheti region due to intensive snow-falling.
Traffic movement at Verona-Shuamta road section is only allowed for jeep type of vehicles.
According to Tamaz Abdulashvili, a representative of Telavi Roads Service, cleaning works are ongoing with use of heavy vehicles.
Technical salt and sand are being distributed. The traffic movement is regulated by the Patrol Police.