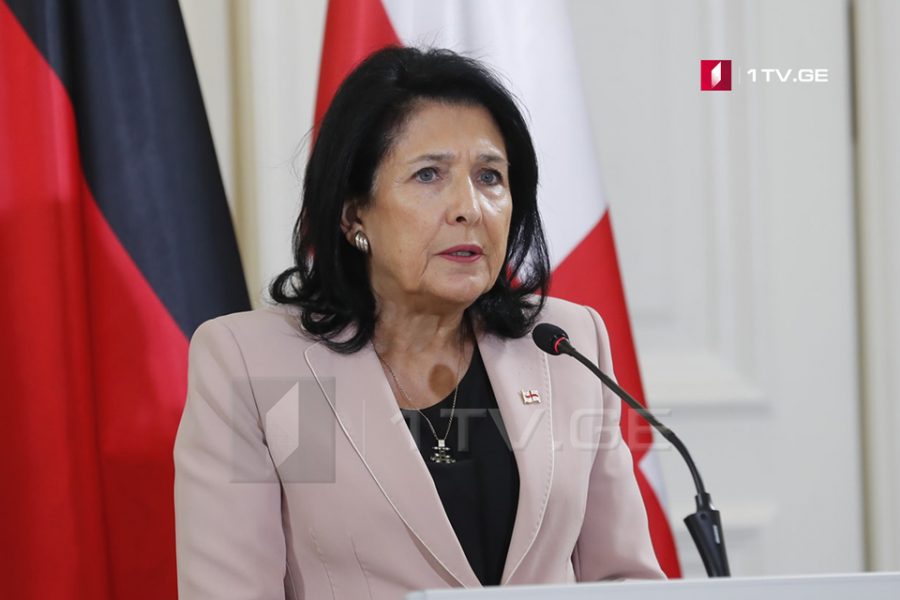 President Zourabichvili: National accord should be the process we manage, whatever efforts of partners, we should adjust it finally
"Reconciliation is the outcome and not a starting point. It begins with listening, exchange of viewpoints, continues with saying the truth and understanding this truth," said President Salome Zourabichvili when addressing representatives of political parties during the New Year meeting at the Orbeliani Palace.
According to President, whatever are efforts of Georgia's partners, Georgian politicians should finally manage the process.
"It is obvious that reconciliation is everybody's goal, I prefer to call it a process of national accord because it is a process than the result. But it is essential to push this process forward and establish a platform of consensus at a certain point," Salome Zourabichvili said.
President said Georgian people had to rule the process. She said Georgia could use models practised in other countries, but these cases had to be used for analysis.
"Finally, we should adjust this process to our specifics and this should be the Georgian process. I do not rule out that our partners express support in a certain form after a while. But it is up to us to decide which format we will move onto when this first stage is over, be it on a legislative level, adopting new legislation, establishing a commission that will begin a detailed discussion, public charter, public assembly or any other format," President said.