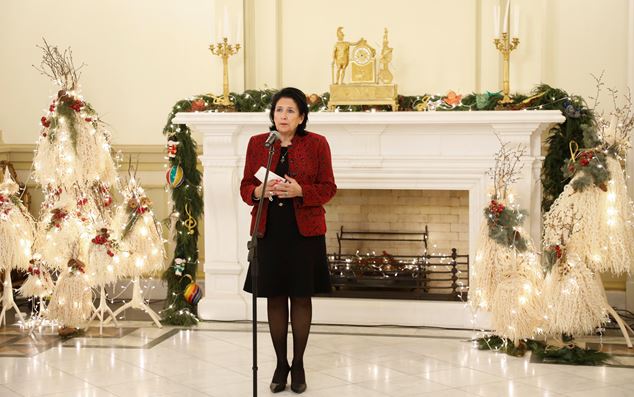 President ready to contribute to national accord process
Georgian President Salome Zourabichvili hosted representatives of different religious confessions at the Orbeliani Palace. She wished them a Happy New Year and unification of the society.
According to the presidential administration, Salome Zourabichvili elaborated on the national reconciliation initiative. "Georgian society is tired of conflict and polarization. People want to drive out from the current deadlock situation. I, as a president of this country, stand ready to launch this process and contribute to it at my best to the extent that we could talk to each other and agree on certain issues at least," President said.
President Zourabichvili asked the meeting participants for support since the reconciliation required much effort against the background that Georgia is a country of tolerance with century-long traditions of coexistence among people of different religions.