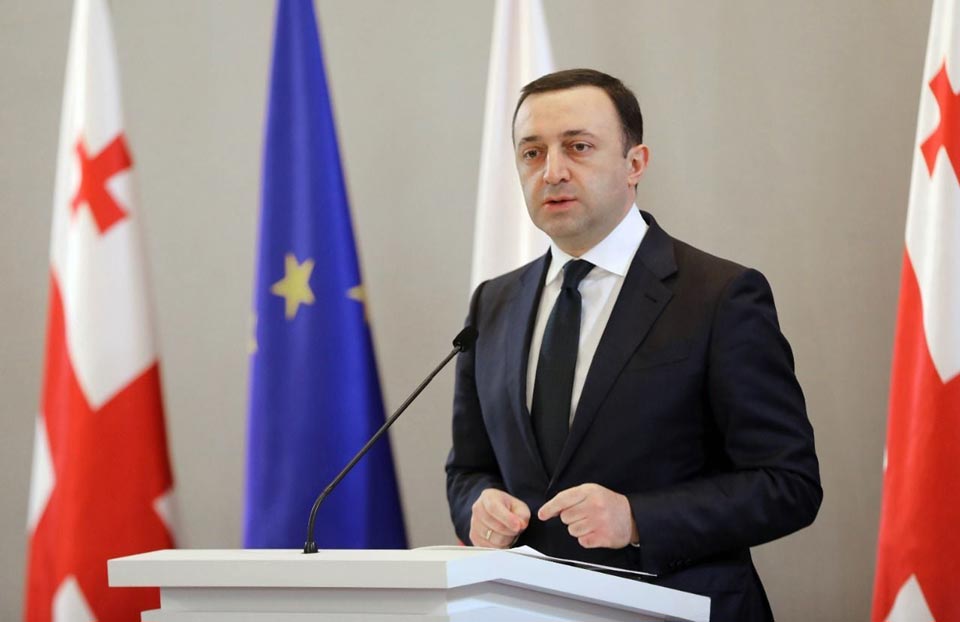 PM highlights huge responsibility of filling in EU membership questionnaire
"Handover of the EU Accession Questionnaire puts a huge responsibility on us towards intensifying our efforts on the road leading to EU membership. Coordination of all relevant institutions is significant to fill it in due time," said Prime Minister Irakli Garibashvili following the 62nd meeting of the European Integration Governmental Commission.
Georgian Foreign Minister Ilia Darchiashvili was the key speaker at the Friday meeting. He said that the Georgian government and relevant agencies work intensively to fill in the EU membership questionnaire shortly and send it back to the European partners in due time.
Ilia Darchiashvili also informed the questionnaire will become public shortly and the document will be available to all interested stakeholders.
Oliver Varhelyi, the European Commissioner for Neighbourhood and Enlargement, handed over the EU membership questionnaire to the Georgian Foreign Minister Ilia Darchiashvili in Luxembourg on April 11.