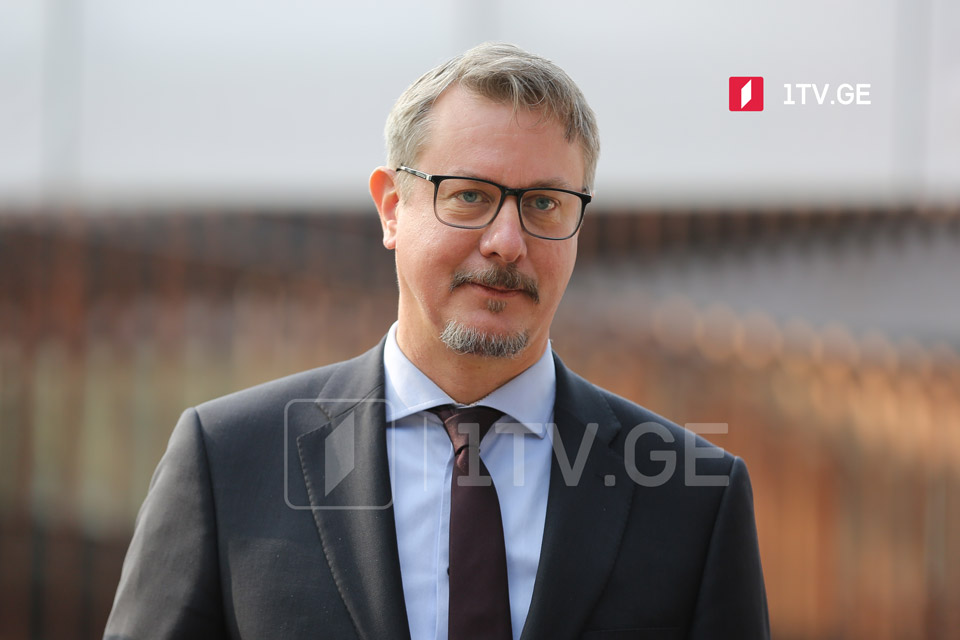 EU Ambassador: Ball to be in EC court after Georgia submits 2nd part of EU Accession Questionnaire
EU Ambassador to Georgia Carl Hartzell Thursday said, "at the beginning of the next week, we most likely receive answers to the second [part of the EU membership] questionnaire after which the ball will be in the court of the European Commission to finalize its opinions."
Carl Hartzell continued: "The process is rather straightforward, so the Council of the European Union asked European Commission to provide an opinion about the countries of Ukraine, Moldova, and Georgia in the sense of how prepared are these countries to take on further responsibilities with regard to moving towards the European Union."
He added: "In order to do that and help the European Commission to answer these questions and give advice in the end to the Council and to the member states, they have sent our two rounds of questionnaires."
On May 2, Georgian Prime Minister Irakli Garibashvili submitted the first completed part of the EU questionnaire to Carl Hartzell, at the Government Administration.
PM stressed the Government of Georgia, and all relevant institutions, continue working intensively on filling the questionnaire's second, sectoral part comprising 33 chapters and up to 2,300 questions. The Georgian Government wants to submit part two of the questionnaire to the EU earlier than expected, with the institutions poised to spare no effort to that end.
After accepting the completed questionnaire, the European Commission will set out to prepare its assessment, to be subsequently referred to the Council of the European Union, which is expected to make a relevant decision in late June, the government has said.