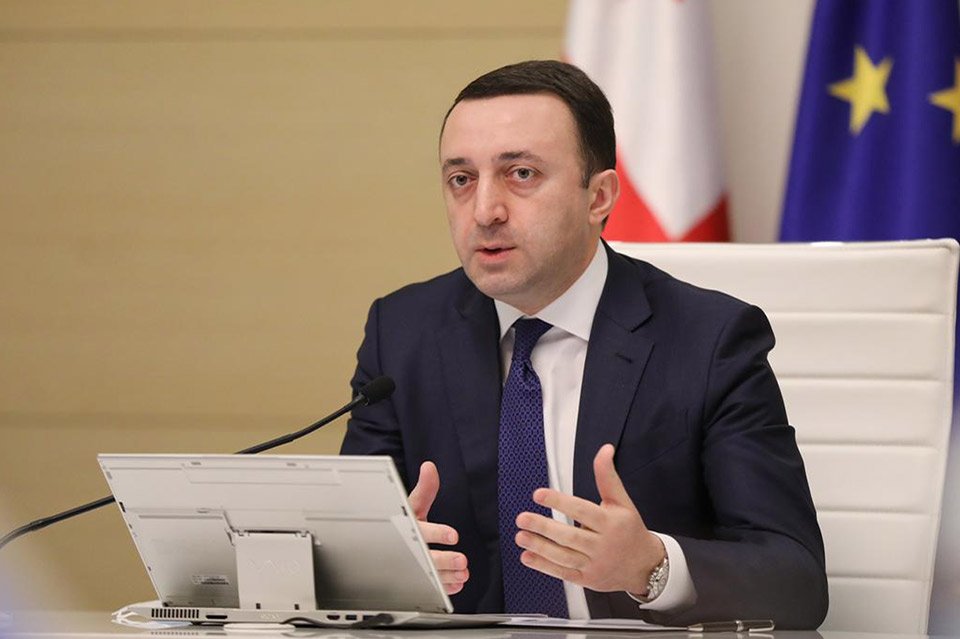 PM Garibashvili: Momentous day as Georgia receives EU membership questionnaire
Georgian Prime Minister Irakli Garibashvili says today marks a "momentous day" as EU Commissioner for Neighbourhood and Enlargement Oliver Varhelyi will hand over the questionnaire for the EU membership to the country's new Foreign Minister Ilia Darchiashvili in Luxembourg.
PM stressed that "the process needs utmost involvement from all state bodies." He pledged to "personally oversee and involve in" the process as "we must deliver a questionnaire back to Brussels promptly."
Garibashvili underscored that "all the goodness, the progress achieved in the EU recently is the merit of our government, the ruling party. The Georgian Dream is linked with the Association Agreement, Free Trade Agreement, visa-free regime, now official statement on EU membership."
"Therefore, with this responsibility, we will take this questionnaire, engage in it and submit the completed documentation as soon as possible. I expect we cooperate closely with the parliament and other stakeholders, who will contribute to this process," PM asserted.
President @vonderleyen handed over the questionnaire to #Ukraine yesterday and I will hand the questionnaire over to #Georgia & #Moldova on Monday. The answers will help @EU_Commission to prepare opinions on #EU applications of the three countries, as asked by #EUCO. pic.twitter.com/4fHwWcEIs5

— Oliver Varhelyi (@OliverVarhelyi) April 9, 2022