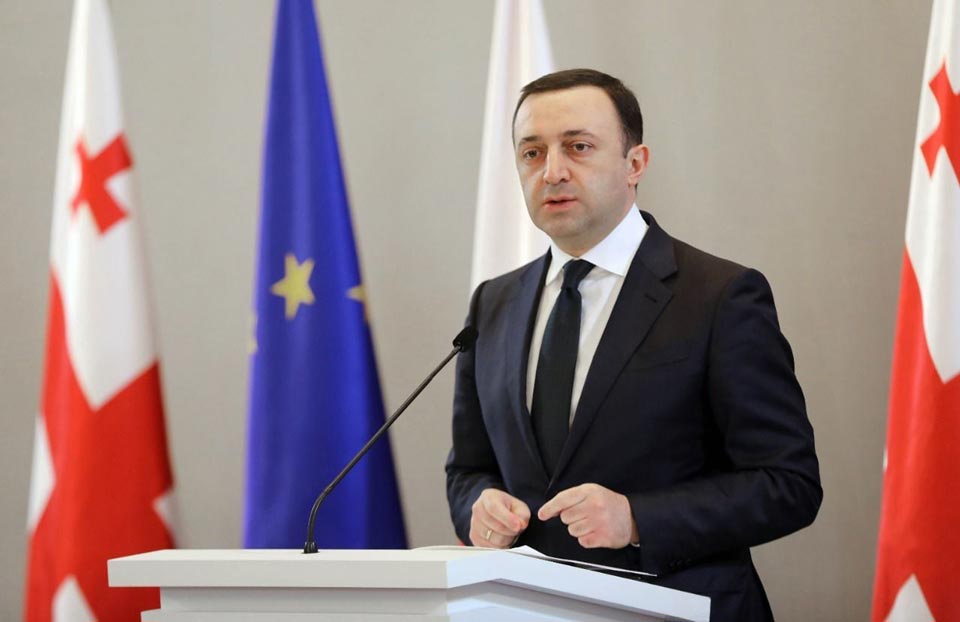 Gov't to hand over 1st completed part of EU membership questionnaire to EU's Hartzell 
The Georgian government will hand over the completed first part of the EU membership questionnaire to EU Ambassador to Georgia, Carl Hartzell on May 2, Prime Minister Irakli Garibashvili announced at the 63rd meeting of the Government Commission for Georgia's Integration into the EU.
PM thanked every institution and individual engaged in the process for the efforts made in filling the first part of the questionnaire, the government reported.
It continued: "An active work is progressing on the second – sectoral – part of the questionnaire, which entails 33 chapters and about 2300 questions in every sectoral direction. The process is intense and May 13 has been indicated by the EU as a deadline for the second part of the deliverable."
The government vows to be keen to submit the questionnaire to the EU "in the most efficient manner – well before the deadline," announcing to make the sectoral part of the questionnaire public, under PM's decision.
Irakli Garibashvili urged the public institutions to continue active work towards the second part to make sure that it gets filled in the most efficient and effective manner, similar to the first one.
After the submission of the filled questionnaire, the European Commission will start preparing its Assessment Report, which will be submitted to the Council of the European Union for the decision to be released tentatively at the end of June.