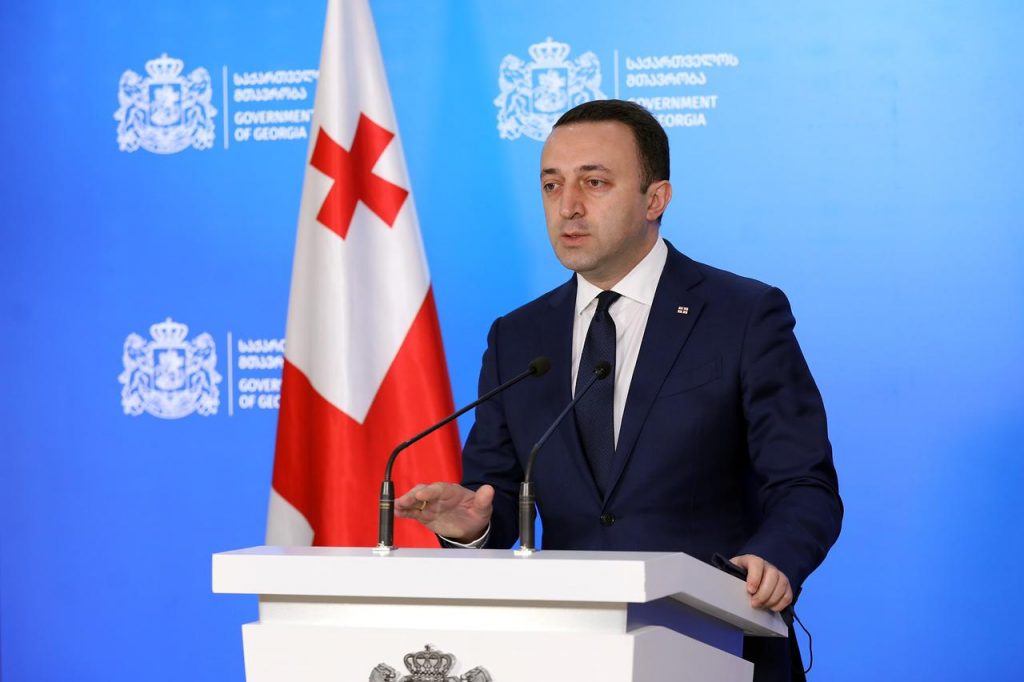 PM: GD's done most in 30 years
Georgian Prime Minister Irakli Garibashvili Monday said the ruling Georgian Dream (GD) "has done the most" in 30 years, signing an Association Agreement, Free Trade Agreement, Visa-Free Regime and application for EU membership, among them.
 "Before that, nothing European happened in the country. There was a dictatorial, authoritarian regime based on oppression, torture, murder, etc.

Most importantly, our party wrote in the Constitution in 2017 that [Georgia's] foreign policy course is Euro-Atlantic. We did not just write it for the record, but we brought real, tangible results to the country.

Today they [opposition] talk that if we do not get the status [EU candidate], the government will be accountable – in no case, friends. The government has done its best, the rest is a working process," Garibashvili stated.
The PM pledged the government to be committed to continuing democratic reforms in the country.