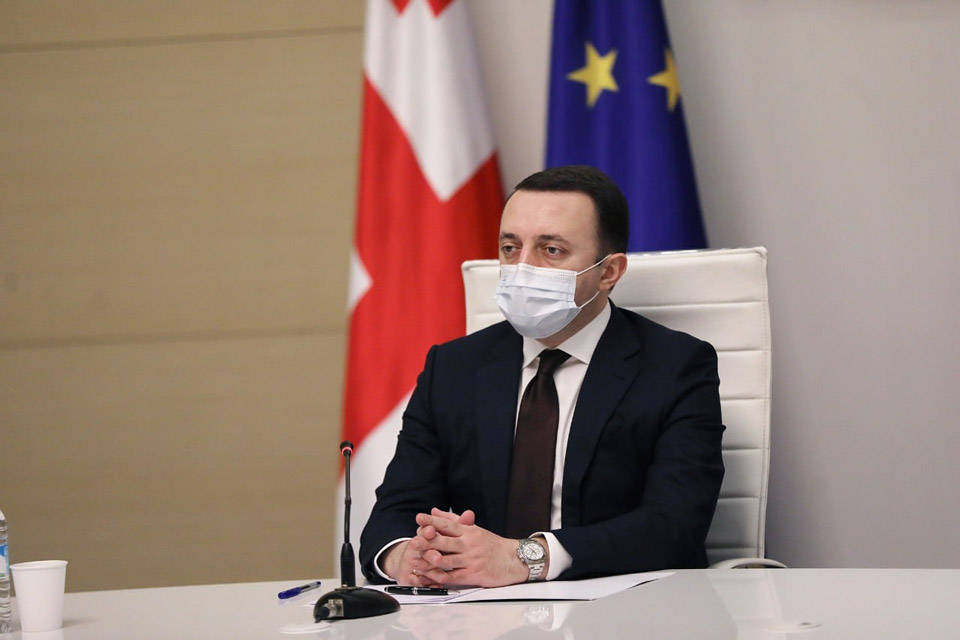 PM states violation of rules by Russian journalist to be unacceptable, but protest to extend beyond civilized norms
According to the Prime Minister of Georgia, Irakli Garibashvili, Russian journalist Vladimir Pozner did not violate the law on occupation. He and his guests entered the country in full compliance with the law.
At the same time, PM said the violation of regulations by Pozner and his entourage is unacceptable, and the relevant agencies had an immediate response.
"Vladimir Pozner, who is also a US citizen, did not violate the law of occupation. He frequently visits Georgia with his US passport. That was another private visit. He and his guests had the so-called Covid passports and negative PCR test results following the government decree. They entered the country under the law.
As for the gathering at one of the Tbilisi hotel without considering the regulations, this is, of course, unacceptable for us, and the relevant agencies had an immediate response and imposed fines on both the hotel and each individual," Irakli Garibashvili said.
Georgian PM also echoed the rally that protested against Russian journalist Pozner's arrival to Georgia. Garibashvili believes the form of the protest by the United National Movement opposition party and their supporters went beyond civilized norms.
"A group of our citizens decided to protest, but the most destructive force, the United National Movement, used the developments to destroy, sabotage and cause maximum damage to our country, to tarnish the international image of Georgia. When Georgia is working to partly open for tourists, which is crucial for the tourism sector and the economic revival in general, the form of protest chosen by the UNM leaders clearly violated civilized norms and Georgian standards," said Irakli Garibashvili.
Journalist Vladimir Pozner arrived in Georgia on March 31 to celebrate his birthday. Pozner told the Russian news agency RIA Novosti that he planned to stay in Georgia till April 3 but left the country early due to the developments.
Activists and opposition leaders first rallied outside the Vinotel Hotel, where the journalist and his guests were having dinner. The opposition supporters claimed Pozner and his guests had violated travel restrictions.
Russian journalist and his guests left the Vinotel hotel through a police line. The rally continued near the Rooms Hotel, where the journalist was staying with his guests. Opposition supporters threw eggs at the hotel.
Activists booed and threw eggs at the Russian journalist's guests when they left the Rooms Hotel for the airport. Vladimir Pozner and his entourage have left Georgia this morning.