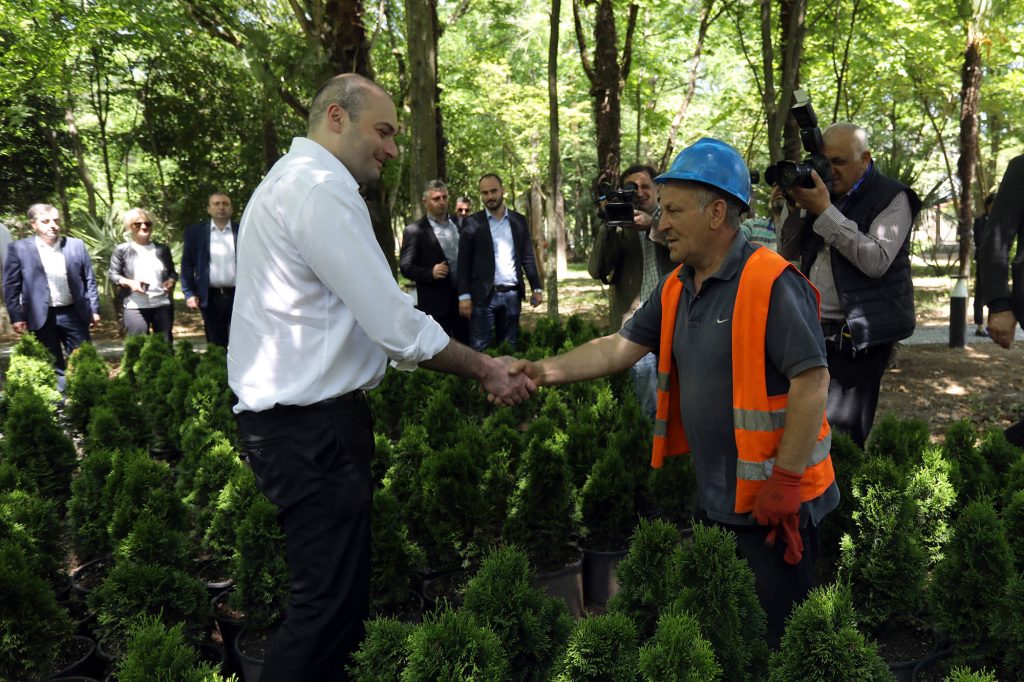 PM becomes introduced with rehabilitation of Zugdidi Botanic Garden
Georgian Prime Minister Mamuka Bakhtadze became introduced with the rehabilitation process of Zugdidi Botanic Garden. He said he believed that Zugdidi Botanic Garden would be one of the most attractive tourist attractions after completion of the works.
The rehabilitation is carried out by Municipal Development Fund of Ministry of Regional Development and Infrastructure, Zugdidi Municipality and Cultural Heritage Agency.
The project includes reconstruction of buildings, arrangement of the water supply system and pavements. The rehabilitation works are expected to be complete in summer.