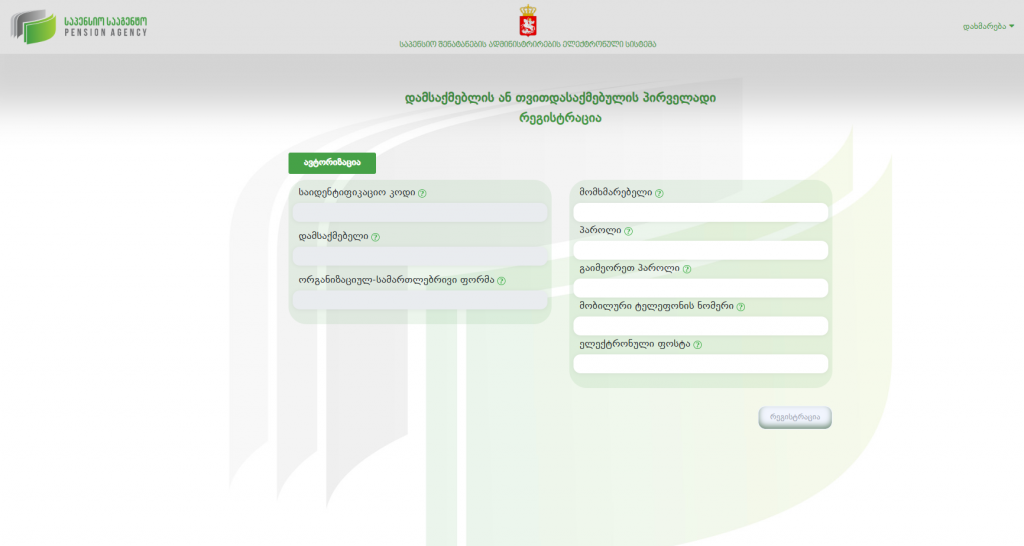 Pension transfer administering electronic system activated
Pension transfer administering electronic system has been activated at the webpage of Pension Agency pensions.ge. All interested people can undergo registration. The registration requires indication of identification code and name of the employer.
The accumulative pension system has been activated starting January 1, 2019. The employed persons will have to transfer 2% of their income to their pension accounts. The government and an employer will add 2% each to this amount.
All employed or self-employed persons, as well as foreign citizens permanently living in Georgia, can participate in the scheme. Engagement in the system is obligatory for people under 40.
The money in the fund could be withdrawn in case a person becomes physically incapable. In case of death, the legal inheritor will receive the money.
If a person has several jobs, the money will be transferred to the pension fund from all workplaces. The accumulative pension will be a supplement to the age pension received from the state budget.