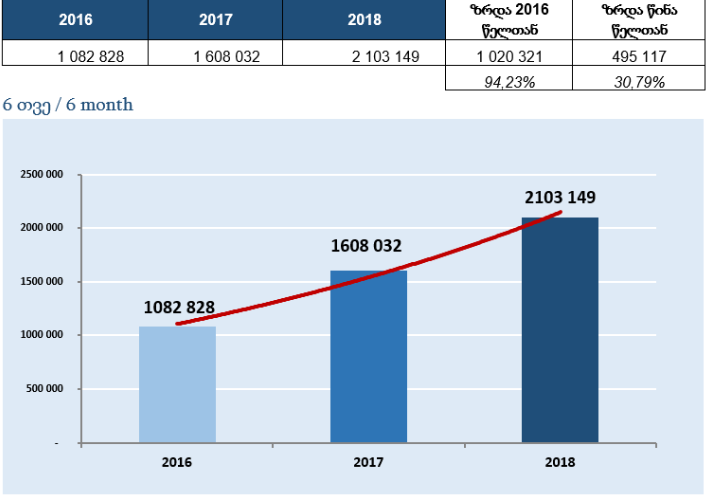 Passengers' flow increased at Georgian airports
Georgian airports served 2 103 149 passengers during 6 months of 2018 based on the data of Civil Aviation Agency of Georgian Ministry of Economy and Sustainable Development.
According to the statistics, the passengers' inflow in comparison to the same period of 2017 is increased by 30. 79%.
Tbilisi International Airport served 1 675 058 passengers which is 30.13% higher than the figure registered in 2017.
The passengers' flow at Kutaisi International Airport is increased by 27.81%, Batumi International Airport – by 42.62%.
The number of carried out flights at Georgian airports is increased by 22.26%.