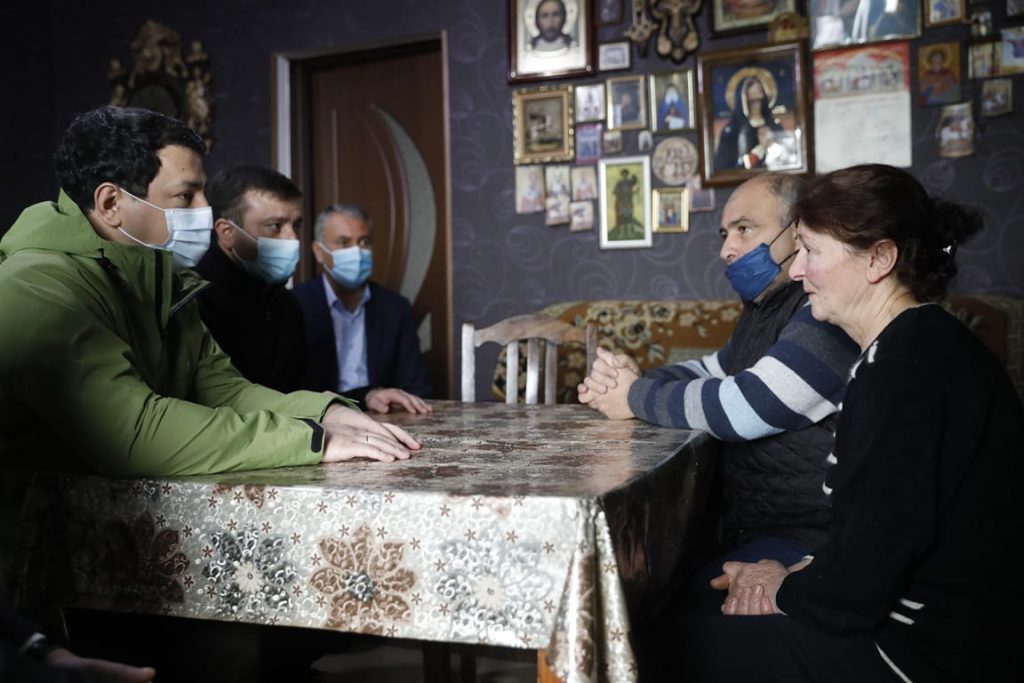 Parliament Speaker visits Zaza Gakheladze's family
The Chairman of the Georgian Parliament Archil Talakvadze visited the family of unlawfully detained Zaza Gakheladze in Kvemo Chala village of Kaspi Municipality on Thursday.
On behalf of the Parliament, Talakvadze confirmed his full support to the Gakheladze family. The Parliament Speaker vowed that the Georgian government would do its utmost to release him.
The family members expressed hope that the government efforts would deliver a result, and Zaza Gakheladze would be released soon.
Georgian citizen Zaza Gakheladze has been sentenced to 12 years and six months in prison by the de facto Supreme Court of the Russian-occupied Tskhinvali region.
Zaza Gakheladze, a local of Kvemo Chala village, Kaspi Municipality, was detained and wounded in his leg at Skhvilo Fortress on July 11. The occupied regime charged Gakheladze for an attempt to cross the so-called border illegally and for the attempted murder of a Russian soldier.