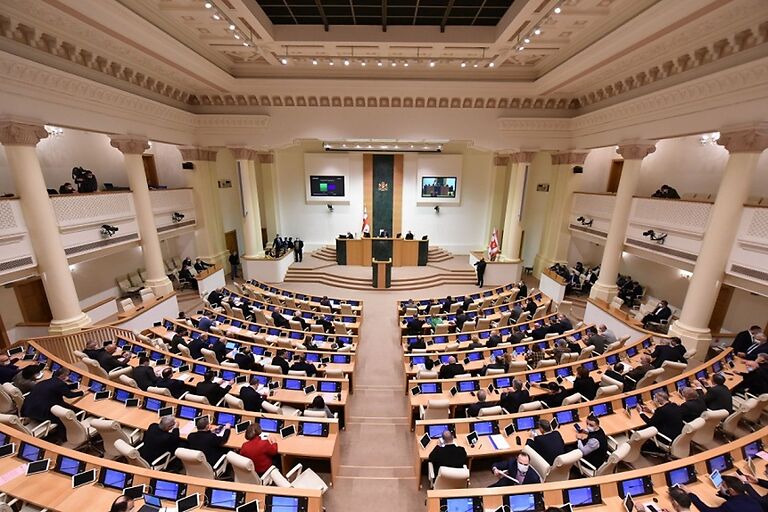 Parliament adopts amendments to Election Code with first reading
In line with the EC's suggested recommendations and after almost five hours of debate, Georgian MPs passed amendments to the Election Code on the first reading with 85 votes in favour during the plenary session on Wednesday.
The opposition has many serious reservations about the draft bill. There is a question as to why 70 per cent of the electorate will vote electronically in 2024 rather than 100 per cent. They were also curious to know why expatriate Georgians could not vote electronically in the elections.
In response to these concerns, the ruling coalition's leaders declared that Georgians in emigration would be able to register and vote in the elections.
According to the Georgian Dream, 70% of voters will be able to vote electronically in the 2024 elections. The ruling team does not rule out the possibility of increasing this number to 90 per cent but says that technical factors should be taken into account. The majority believes that ballot digitalization will apply to the remaining 30 per cent.
The ruling Georgian Dream (GD) party thinks the advanced technologies will strengthen public trust in elections and eliminate concern about election results forgery.
The Parliament adopted on its first reading the amendments to the Election Code with multiparty support, envisaging progressive changes in electronic technologies, party finances, election administration, etc. The draft will be sent to Venice Commission & OSCE/ODIHR for opinion. pic.twitter.com/mUWolQxodg

— Shalva Papuashvili 🇬🇪 (@shpapuashvili) October 5, 2022