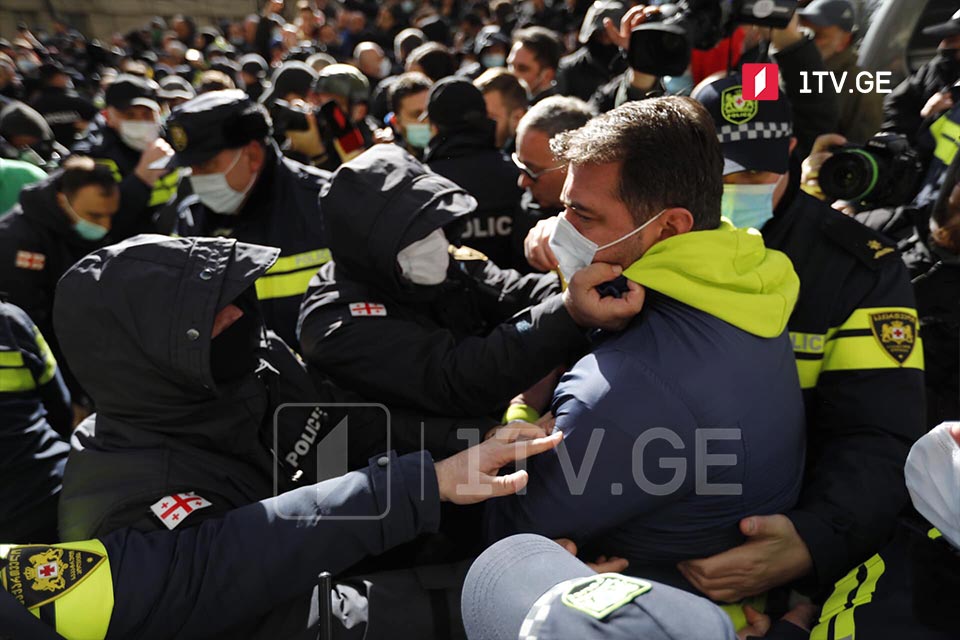 Police detain seven people at Parliament
Georgian Interior Ministry (MIA) detained seven anti-governmental protesters for the administrative offence during the Parliament building picket in Tbilisi on Tuesday morning.
Interior Ministry reported the detainees disobeyed the lawful demand of the police. Patrol Police and protesters clashed at the Parliament building in Tbilisi as anti-government demonstrators picket the governmental institution. The tension followed the attempt of the protesters to block the road.
Supporters of the opposition gathered at the Parliament building in the morning. The opposition planned to picket the Parliament building on Tuesday as part of its plan unveiled during the protest rally on February 26.