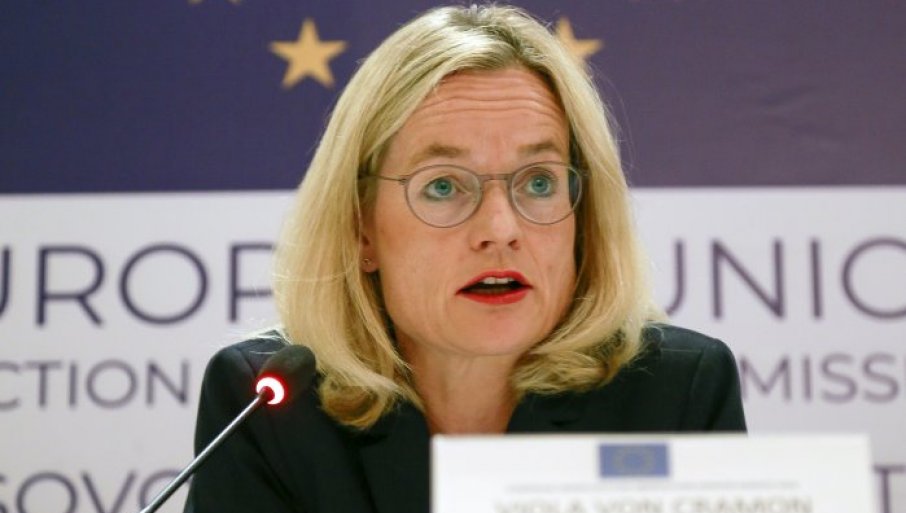 MEP Viola von Cramon says talks to continue in Georgia
"I would not say that negotiations failed, I would rather call it – we need to take a break and hopefully, we will see a continuation and second phase very soon," MEP Viola von Cramon told Georgian Public Broadcaster on Friday.
MEP believes "it is not a final fail, but a huge domestic crisis in Georgia." She thinks European Council President Charles Michel's visit shows that the EU wants the solve the crises, to be part of the solution.
"Mr. Danielsson did a great job but now he has to return and we have to see what we can do in the meanwhile. I am sure it was not the last attempt and visit Tbilisi and there will be a continuation of this negotiation. We have to have a solution, we have to find a way out," she stated.
European Parliament member thinks political actors should show a political will that they are working and negotiating in the interest of their constituents and the interest of the people of Georgia.
"We also have wished that there are not any hard red lines, of course, each and every one and each negotiator needs to have his or her position. But the real red lines and real precondition of course are hard to fulfill. The whole idea is about making compromises, being able, being flexible to agree to something you would probably not 100% share and why there were a lot of issues agreed on and agreed on some of the points were not easy but at least step by step then fulfilled and were ready to compromise on. In the and, some of the harder or tougher issues or topics still not easy but too difficult to find a compromise in a short time," she stressed.
The opposition and the ruling team held a second hours-long joint meeting mediated by EU's Christian Danielsson on Thursday. The parties failed to reach an agreement.
EU special envoy emphasized that ending the political crisis is essential as Georgia would be able to focus on real problems like Covid and the EU agenda. He already left for Brussels.