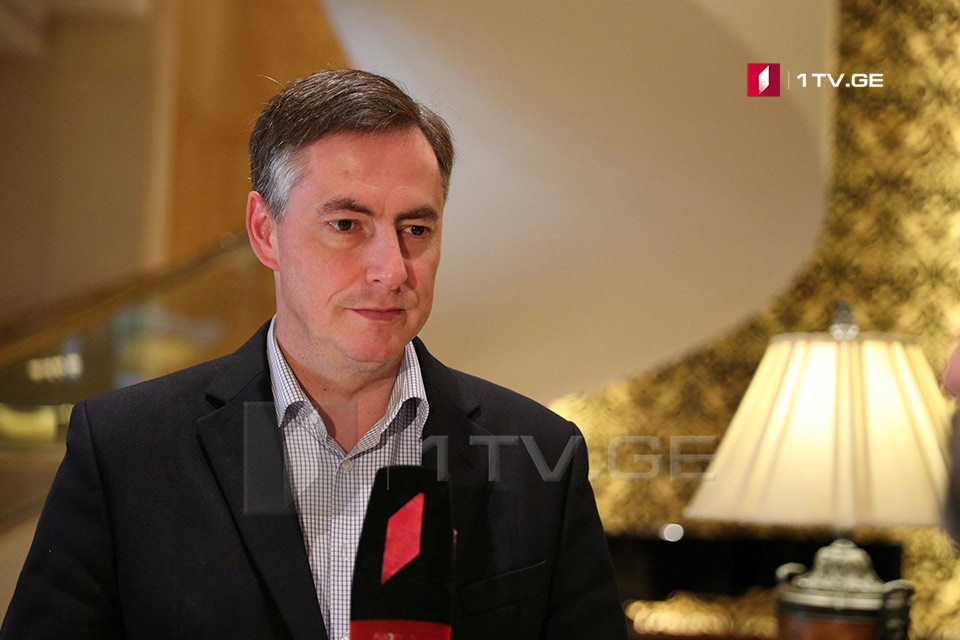 MEP McAllister says EU needs to signal Associated Trio positively
European Parliament Member David McAllister claims Moldova, Georgia, and Ukraine are special countries for the EU.
MEP McAllister hails these three countries for a decision to form the Associated Trio, deeming them as frontrunners in the Eastern Partnership.
"First of all, I welcome this visit of Acting Vice Prime Minister and Foreign Minister [David Zalkaliani] to the European Parliament. These three countries – Moldova, Georgia, and Ukraine – are all three special countries for us, and I think it is good that these three countries are now coordinating the Euro-Atlantic integration path closer, these three countries are the frontrunners in the Eastern Partnership. We have seen very deteriorating developments in other countries of EaP, especially, we are very concern about the situation in Belarus. We welcome that this trio format has organized itself. I also hope that there will be a trio summit with the EU. We need to give a signal of support for these three countries. As regards Georgia, yes, Jean Monnet dialogue is an important part of the package to strengthen democracy and the Parliament of Georgia," MEP McAllister underscored.
MEP McAllister said, "the challenges facing EaP should not be a burden for those who want to move ahead."
"The European Parliament has experience of negotiating in these challenging circumstances. We had Jean Monnet dialogues in Ukraine, in North Macedonia. We are organizing an inter-party dialogue in Serbia, and I believe that our colleagues who are dedicated to what's positive developments of Georgia can actually facilitate this dialogue between the ruling team and the opposition. So, the Jean Monnet Dialogue will take place. I am very confident. We all know that we are facing a challenge because of the situation in Belarus, but the difficulties we are facing in some countries in Eastern Partnership should not be a burden for those who want to move ahead. That's why I welcome that the three frontrunners now organizing themselves. Because we are happy to see positive developments in Ukraine, Georgia, and Moldova," MEP added.
European Parliament delegation will visit Georgia in July, MEP Marina Kaljurand announced following the Associated Trio meeting in Brussels on Thursday, adding that "it will be in the format of the Jean Monet Dialogue."
The Jean Monnet Dialogue for Peace and Democracy is an instrument developed by the European Parliament as a soft tool in the area of parliamentary mediation and dialogue, as explained by the EU.
Georgian Foreign Minister David Zalkaliani is paying a visit to Brussels on June 23-24 along with his counterparts, Ukraine's Dmytro Kuleba and Moldova's Aureliu Ciocoi.
Foreign Ministers of Georgia, Ukraine, and Moldova signed a memorandum on establishing Associated Trio in Kyiv this May 17 to enhance European integration.