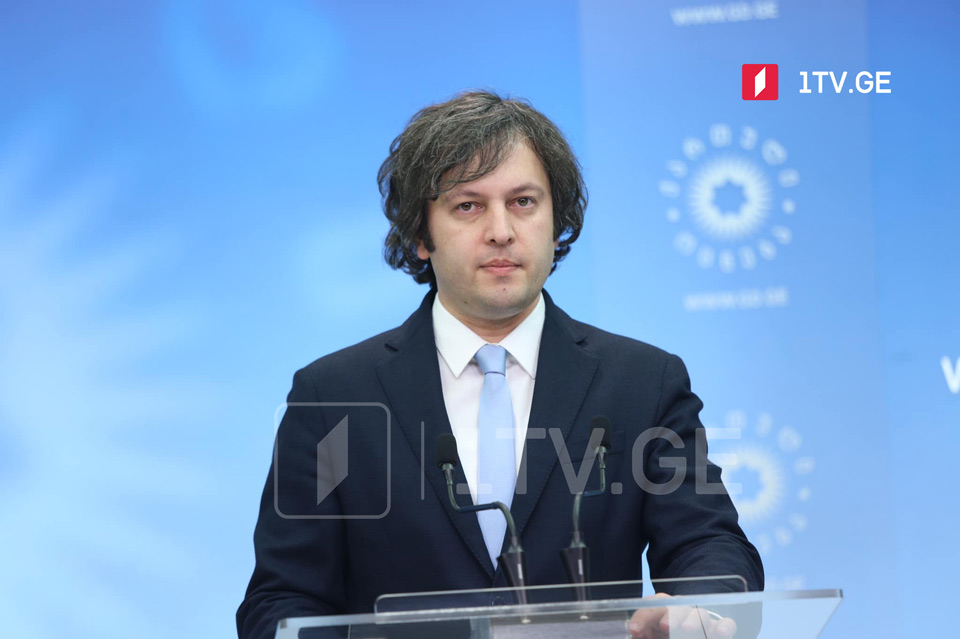 GD Press Office: Kobakhidze's remark on Associated Trio became object of UNM-led organized attack
The ruling Georgian Dream (GD) Press Office Sunday said the GD Chair's remark on Georgia's advantages over the Associated Trio has become the object of an "organized attack" by the UNM supporters.
During an interview with Imedi LIVE, Irakli Kobakhidze drew parallels between Georgia and Moldova, explaining Georgia's advantages over them, the Press Office noted.
"The United National Movement (UNM) opposition party mobilized its supporters. Kobakhidze's statement about Georgia's advantages became the object of an organized attack as the country is awaiting the EU candidate status by the end of the month.

As the GD Chair stated, the Constitution says Georgia's goal is its integration into NATO and the EU, while Moldova proclaimed its neutrality under the Constitution and does not intend to leave the CIS. These are unmistakable facts, and it is unclear why they became the object of ridicule.

Kobakhidze also said that Georgia is an advanced country in combating corruption, while Moldova faces difficulties in this regard. In almost all parameters Georgia has a great advantage over both Moldova and Ukraine," the statement reads.