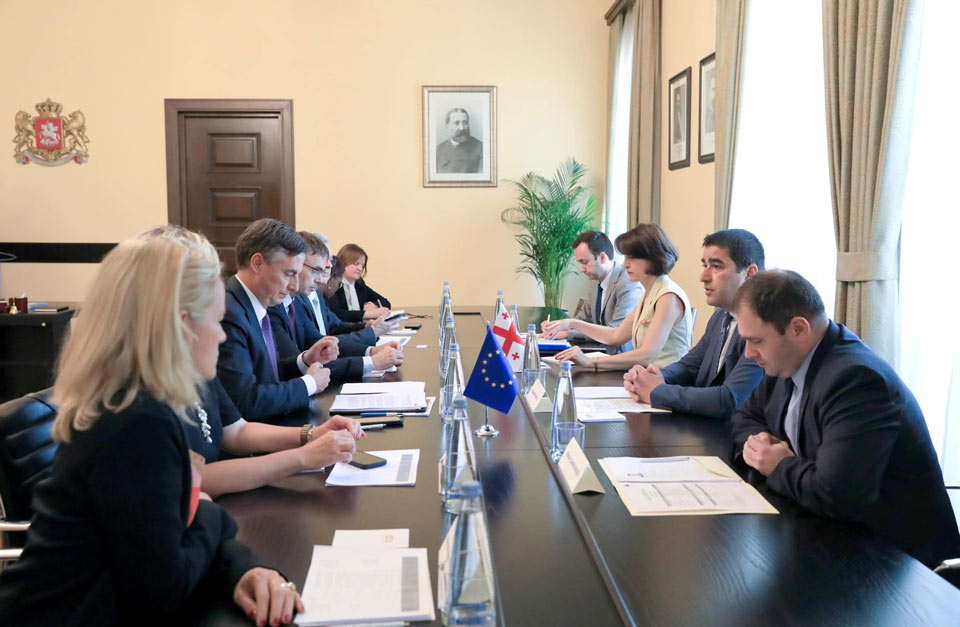 Parliament Speaker meets Chairman and members of EP Foreign Affairs Committee
Georgian Parliament Speaker, Shalva Papuashvili met the Chairman of the Foreign Affairs Committee of the European Parliament (AFET), David McAllister and members of the committee.
Shalva Papuashvili expressed gratitude for the support of the European Parliament for Georgia's territorial integrity and the European future. The Speaker emphasized the decision of the European Council regarding granting a European perspective to Georgia.
The parties discussed in detail the integration of Georgia into the European Union and the implementation of 12-point recommendations proposed by the European Commission.
In response to the question of the delegation of the European Parliament, Shalva Papuashvili noted that Georgia has already started the process of implementing the recommendations and that the Parliament will continue to actively work on their implementation in the next six months.