Mamuka Bakhtadze: IMF supports the 4-point governmental reform plan and structural reforms under this plan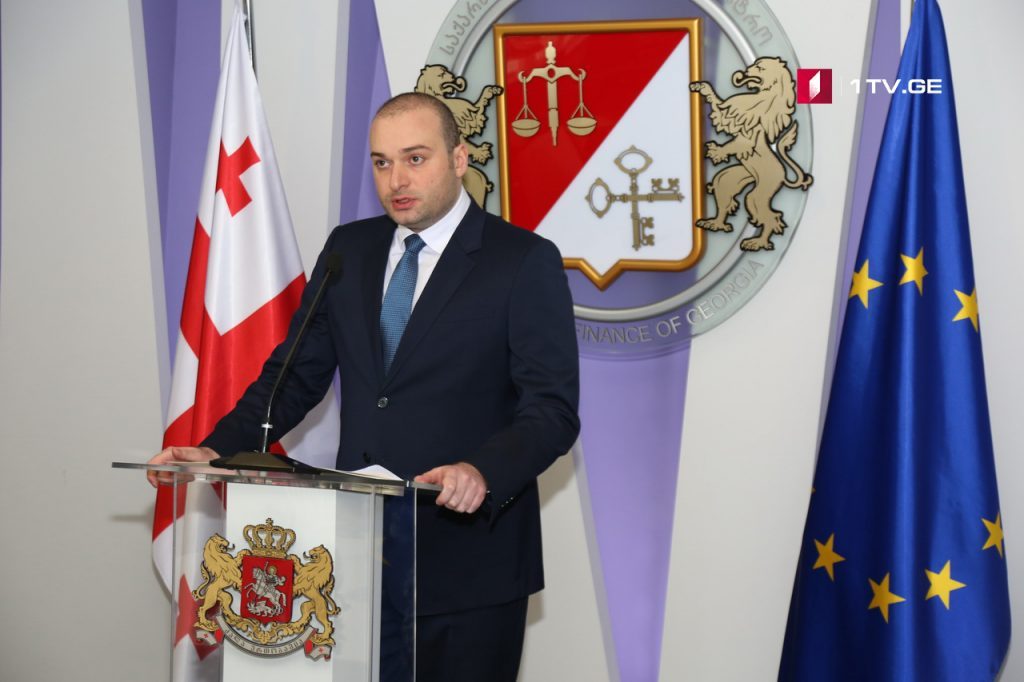 International Monetary Fund supports the four-point Governmental reform plan and the government-proposed structural reforms under this plan – Mamuka Bakhtadze, Georgian Finance Minister made this statement at the briefing held on the issue of successful completion of the second review under the IMF's program "Extended Fund Facility" (EFF).
As the Minister noted, the macroeconomic parameters of the country are improved and the IMF shares this success.
According to Mamuka Bakhtadze, the government has set up specific fiscal objectives within the IMF program – control of current expenditures, accelerating capital expenditures and decrease of deficit. According to Bakhtadze, current expenditures decreased from 26% to 24.6% in comparison with 2016. In 2018, it is expected to be reduced to 23.9%.