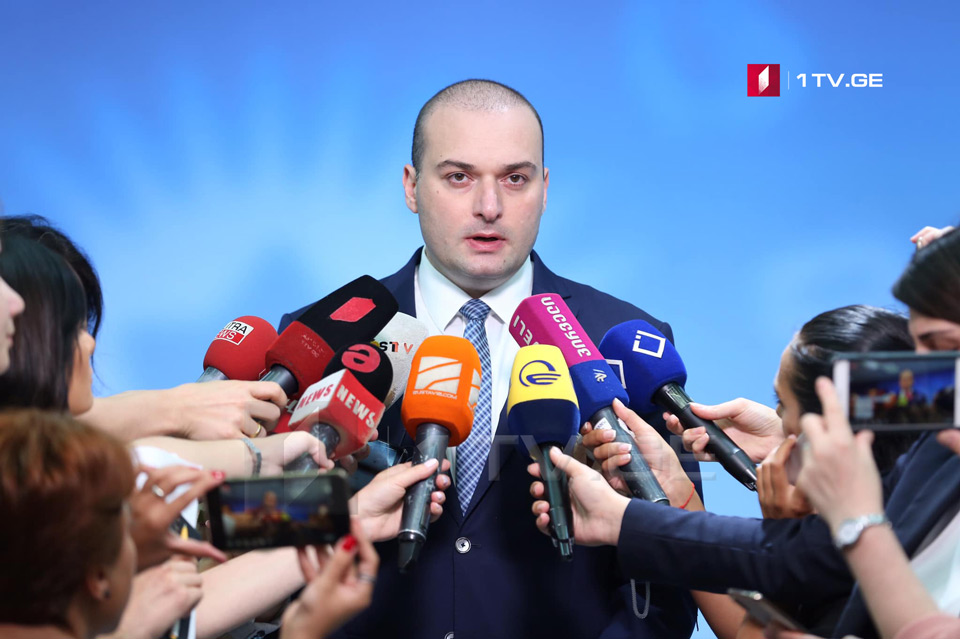 Mamuka Bakhtadze: Bidzina Ivanishvili voiced unprecedented decision, fully supported by ruling team
Bidzina Ivanishvili has voiced an unprecedented decision that is fully supported by the ruling team, – The Prime Minister of Georgia Mamuka Bakhtadze told journalists at the central office of the Georgian Dream party.
"The chairman of the party Bidzina Ivanishvili has voiced an unprecedented decision, that is fully supported by the ruling team. Obviously, we had a discussion on this issue and the team fully supported it. As you know, the Georgian Dream initiated to have a proportional electoral system in 2024, which would allow us to develop more parties in Georgia and their representation in the Parliament of Georgia. This decision has been amended and I think it's natural.
I would like to emphasize that it was especially joyful for me when I saw young people in Georgia who want to take responsibility and society needs more new faces in our political life.
At the same time, of course, there are parties, which should have more opportunity to be widely represented in parliament. Our initiative involves holding elections without a minimum threshold, which will allow us to have more parties represented in parliament", – Prime Minister said.
"Georgian Dream" has taken the initiative to hold the 2020 parliamentary elections under a proportional system in the condition of zero electoral threshold. The Chairperson of the party "Georgian Dream-Democratic Georgia" Bidzina Ivanishvili made the relevant announcement at the briefing today.
Conduct of proportional elections in 2020 was one of the main demands of the protest ongoing at Rustaveli Avenue in front of the parliament building in Tbilisi.