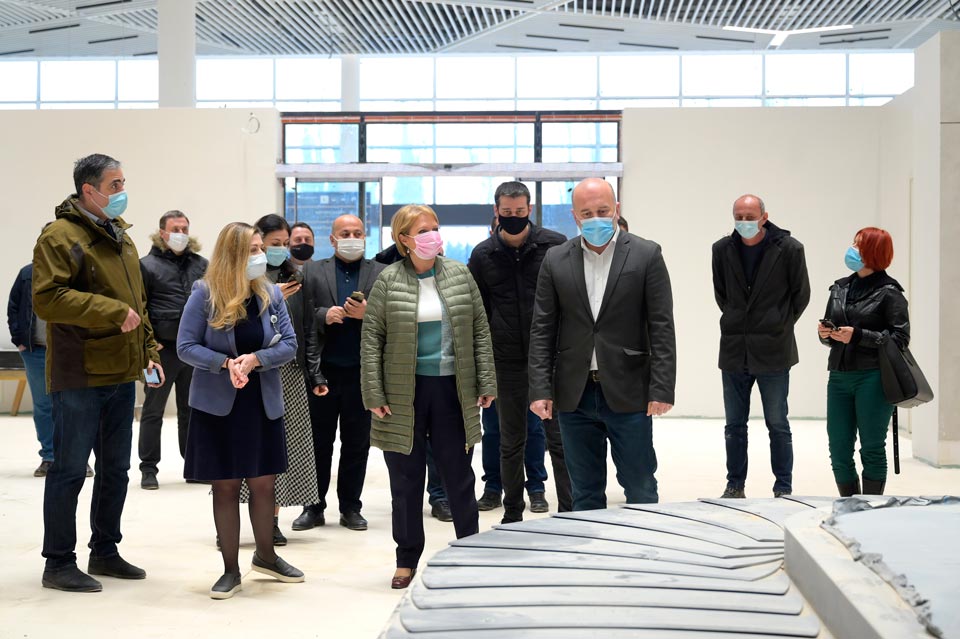 Kutaisi International Airport to be renovated for spring navigation season
Kutaisi International Airport will have been renovated for the 2021 spring navigation season, Minister of Economy and Sustainable Development Natia Turnava said after her visit to the airport.
Unification of two terminals will be completed soon. The number or registration desks will increase from 10 to 18.
The airport will be able to serve 1 200 passengers per hour that will contribute to the revival of tourism. Luggage management system is already installed at the airport and is working in the test regime.