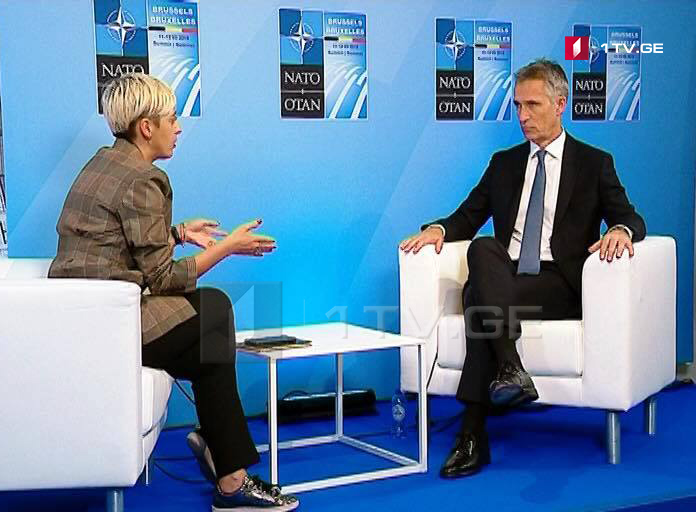 Jens Stoltenberg – NATO will continue supporting Georgia
NATO will continue supporting Georgia politically and practically to prepare it for future membership – NATO Secretary General Jens Stoltenberg said in an exclusive interview with First Channel.
Stoltenberg said that on July 11-12 in Brussels at NATO Summit, leaders of NATO member states would repeat the same that was said during the 2008 Bucharest Summit.
"We support Georgia's aspiration and wish to become a NATO member. . . . We recognize the progress reached by Georgia. This refers to many fields and directions," NATO Chief stated.
According to Stoltenberg, NATO is grateful to Georgia for the support that NATO has in international missions and operations.
He said that Georgia and Ukraine were two valuable and close partners to the alliance. As NATO Chief said, Georgia and Ukraine experienced Russia's aggressive activities; they were both facing regional challenges.
As for NATO Membership, Stoltenberg said that the issue needed consensus and consent of all member states of the alliance.