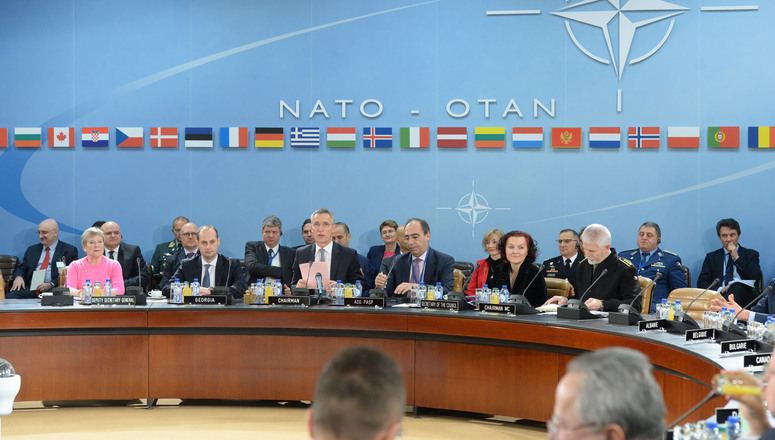 Jens Stoltenberg - We call on Russia to withdraw its forces from Georgian territory
NATO Foreign Ministers reaffirmed their practical and political support for Georgia today (Wednesday 6 December) as well as their commitment to Georgia's eventual membership of the Alliance. The information has published on the official web page of NATO.
Secretary General Jens Stoltenberg expressed gratitude for Georgia's many contributions to Euro-Atlantic security.  "Especially the service of the highly-skilled men and women of the Georgian military, many of whom have served in Afghanistan, where Georgia is the largest non-NATO contributor to our Resolute Support training mission."
Ministers discussed ongoing NATO-Georgia cooperation, including the planning of a joint military exercise, planned for 2019.  "We continue to implement the Substantial NATO-Georgia Package, on which, together, we are making impressive progress." said the NATO Secretary General.
Mr Stoltenberg said, "The Alliance is fully committed to providing Georgia with the advice and tools it needs to advance toward eventual NATO membership."
The Secretary General underlined NATO's strong commitment to Georgia's security and territorial integrity. He said, "We remain concerned by the deepening of Russia's relations with the Abkhazia and South Ossetia regions of Georgia. We call on Russia to end its recognition of these regions and withdraw its forces from Georgian territory."
The Secretary General was speaking following the meeting of NATO-Georgia Commission foreign ministers at the NATO Headquarters in Brussels.