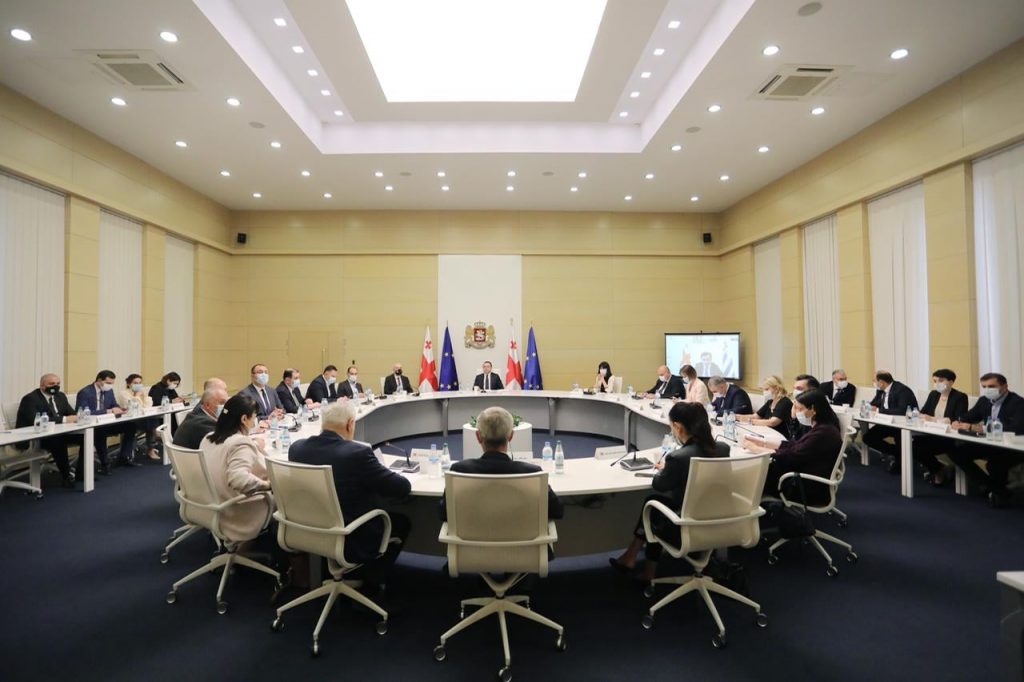 Interagency Council considers stepping up mass vaccination
Further stepping up the process of mass vaccination was discussed during the Interagency Coordination Council meeting at the Governmental Administration on Tuesday.
The Council also discussed the country's epidemiological situation and measures to avoid the fourth wave of the pandemic and decrease the fatality rate. No fatality records among fully vaccinated persons, whose infection rates are as low as 0.3%, were stressed.
Georgians can get WHO-approved Sinopharm and Sinovac jabs. The country also administers 43,200 AstraZeneca doses imported last week and expects to receive the first doses of the Pfizer vaccine in the next few days.
Almost 200 medical facilities are engaged in the nationwide vaccination program, and registration is possible using both the e-portal https://booking.moh.gov.ge and directly on medical facility hotlines. Also, a special unified government hotline, 144-3, is available. Citizens can also register at medical facilities.
Facemasks remain one of the most effective ways to prevent the spread of the virus, thus remain mandatory in public concentration places like bus stops, marketplaces, public transport, and indoor facilities.
Since the first coronavirus case identified in Georgia, the country has seen 379,673 confirmed cases, with 360,558 recoveries and 5,479 deaths.