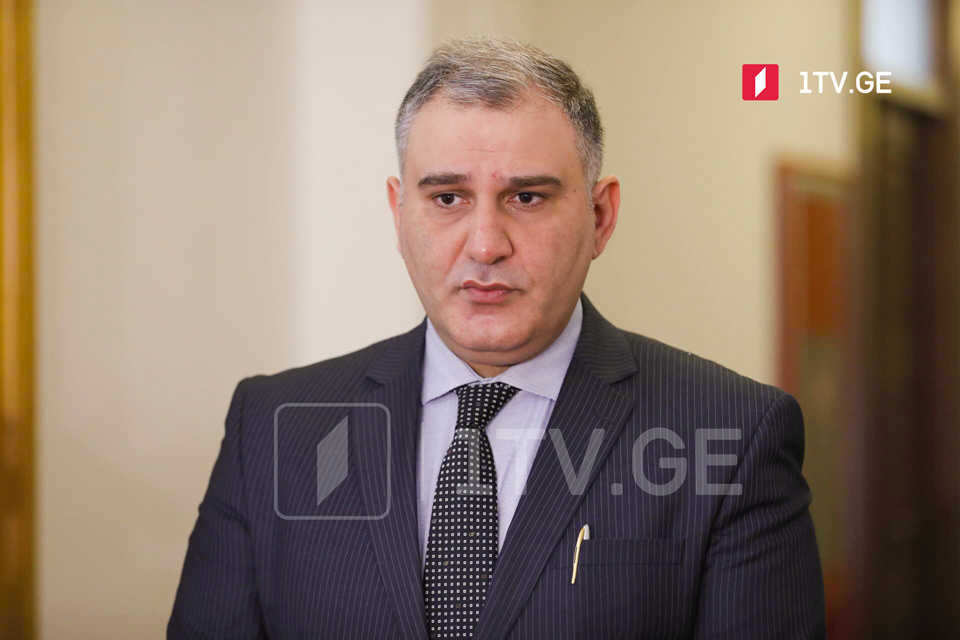 Human Rights Committee Chair: I do not think there is reason for anyone to talk about Gvaramia's political persecution
Mikheil Sarjveladze, Chairman of the parliamentary Human Rights Committee, Monday said the verdict against Nika Gvaramia "should not be assessed as political persecution." Sarjveladze believes "there is no reason for this."
He also said that "this is not political revenge. The plot and the content are known."
Sarjveladze continued: "The court concluded that this was an unlawful act – an unlawful act of the category that is called an offense. So, what is this about? – A decision was made by the head of the enterprise that resulted in the reduction of the organization's income. Even the Public Defender does not deny this. Let's talk about whether this was good or bad for the organization – for what reason could earning less income be [better] for the organization than earning more?"
"The Public Defender said that he may have been insuring against long-term and short-term risks. Can you tell me what risks he was insuring against? As regards political persecution, there might be a question about whether this amounts to political persecution. I do not think there is a reason for anyone to talk about political persecution.

It is politically sensitive because Gvaramia's activities are political in nature. Accordingly, political sensitivity may stem from this, but it does not mean that anyone can peremptorily speak about political persecution in the given situation. It is explained convincingly and quite well that a violation of law has taken place, which the court assessed as a crime. During the period of the United National Movement, they would have gone beyond even Siberia for a crime of such gravity. In reality, it was characteristic of their rule that they often committed crimes. I do not think that the fact that individuals connected with the United National Movement were committing crimes can be seen as a bolt from the blue.

I do not think that the Public Defender has made a major breakthrough for corporate law. An incorrect assessment was made when it was said that the possibility of wrongfulness is eliminated a priori in the given case," Mikheil Sarjveladze stated.
Earlier today, Tbilisi City Court sentenced Nika Gvaramia, Mtavari Arkhi TV founder, and former Director of Rustavi 2 TV, to three years and six months in prison in connection with the Rustavi 2 case; Kakhaber Damenia was fined in the amount of 50,000 GEL and Zurab Iashvili was acquitted.