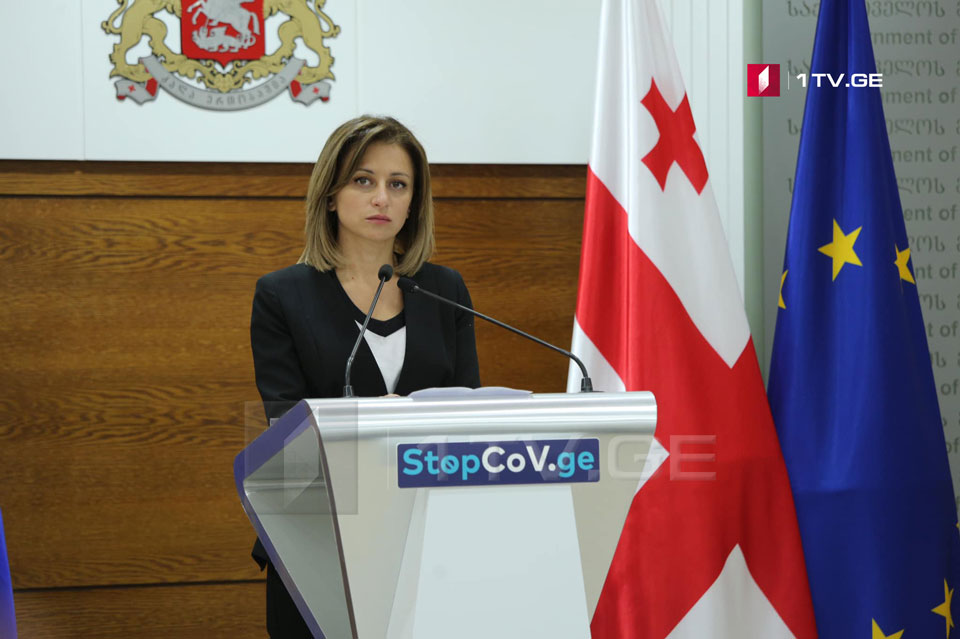 Health Minister says more clinics will be involved in treatment of coronavirus patients
The Minister of Health of Georgia, Ekaterine Tikaradze, says several more clinics will be involved in the treatment of coronavirus patients.
As Tikaradze stated after the meeting of the Coordination Council, at this stage, there are 2 992 patients in the hospitals and today a large part of them will be discharged.
"As of today, 4,392 hospital beds are mobilized. On top of that, four more clinics in Tbilisi will be involved in the coming days, therefore, we do not consider that there is a shortage of hospital beds.

You know we also use hotel space. There is some information that patients see risk in being at hotel. I would like to point out that doctors and nurses are mobilized in the hotel spaces who will continue to monitor and treat patients as it happans in the clinics. At present 1500 patients are being treated here and the state has the opportunity to further increase the beds in this regard," stated the Minister.
Tikaradze added that as of today, 6,544 people are being treated at home. 24 more clinics have been added to 17 clinics that are monitoring patients throughout Tbilisi.