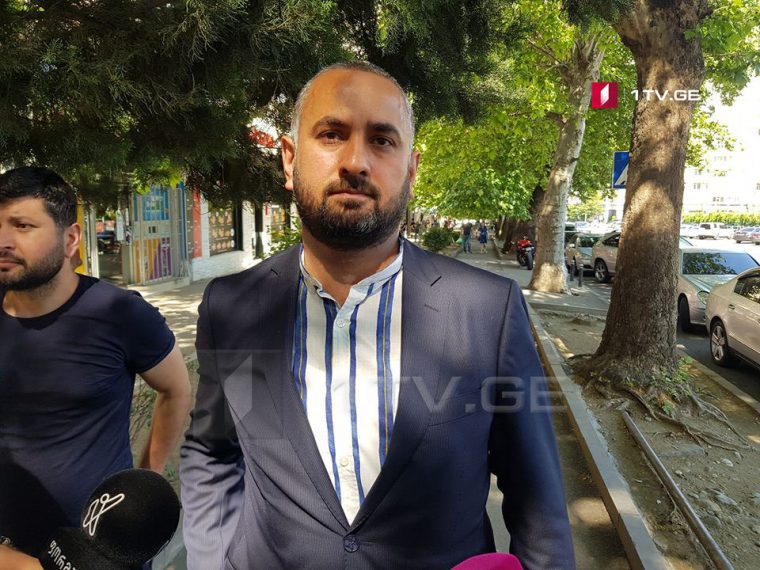 Head of Supreme Spiritual Department of Georgian Muslims said that he could not disclose details of his interrogation
Mirtag Asadov, Head of the Supreme Spiritual Department of the Georgian Muslims was interrogated at State Security Service this afternoon.
Asadov said after questioning that he could not disclose the details of his interrogation since he had signed an agreement for keeping silence at State Security Service.
Asadov told reporters that questions were related to the processes ongoing in the region including regarding the developments around the monument of Nariman Narimanov in Marneuli town. He said that when the lockdown was declared in Marneuli, people were asked to help each other.
"Through media sources, we condemned the language of hatred and were advocating for equality and equal rights. There were certain groups which acted as defenders of interests of ethnic Georgians, and my call was directed to these people who tried to stir hatred in the Georgian population," Asadov claimed.
Presumably, the investigation has questions to Asadov regarding alleged ethnic and racial discrimination facts in Kvemo Kartli and Kakheti regions.
On May 30, State Security Service reported based on operative information that some persons or groups in Georgia are trying to stir up conflict between ethnic Georgians and Azerbaijanis in Kvemo Kartli and Kakheti regions.
According to Security Service, certain individuals are interfering into competence of local authorities regarding some issues with purpose to cause national conflict followed by humiliating statements from both sides, activities harming dignity and violation of human rights.
Security Service alleged that some groups are trying to portray the situation in public statements and ideology as if ethnic Georgians are given advantage. The service said that security department is leading an investigation on fact of racial discrimination.