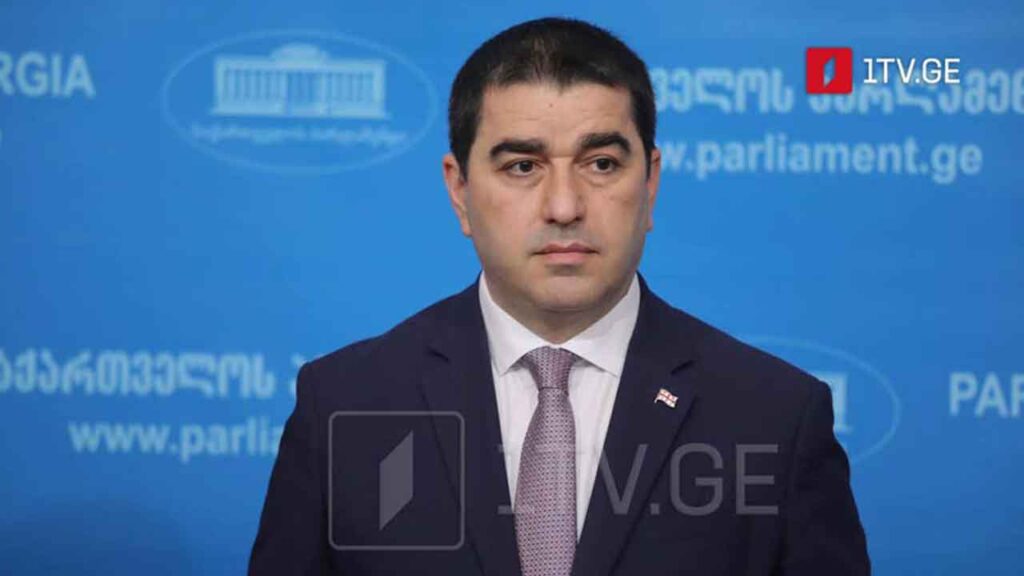 Dark day in US aid history to Georgia, Speaker raises concerns over USAID-funded training
USAID should explain why the American people's money is being used to plan revolutionary processes, train individuals for riots, and incite violence in Georgia, Shalva Papuashvili, the Georgian Parliament Speaker, noted in response to the SSG's revealing of part of the evidence from a secret probe into Canvas representatives.
"This is a dark day in the history of American aid to Georgia. It seems the money of the American people is being used here to plan revolutionary processes, train people to riot deliberately and provoke violence. It is regrettable," remarked Shalva Papuashvili.
He urged the United States Agency for International Development (USAID) to clarify why its funds are seemingly directed toward activities that raise serious concerns.
Papuashvili cited previous instances where USAID's involvement was controversial, including an alleged failure to clarify the results of parallel counting conducted by the International Society for Fair Elections and Democracy (ISFED).
"It is important that the shadow that came to American aid to Georgia be explained. USAID representatives did not explain to this day why they hid from the Georgian people that the results of the parallel counting were fake. Now, they should explain why the American people's money is directed to another country to inspire riots, train groups planning riots, and provoke violence," Papuashvili concluded.
The State Security Service has disclosed part of the evidence obtained through a secret investigation into the activities of Canvas organization representatives, which allegedly involved meetings with NGOs and civil activists to prepare for a revolutionary scenario.