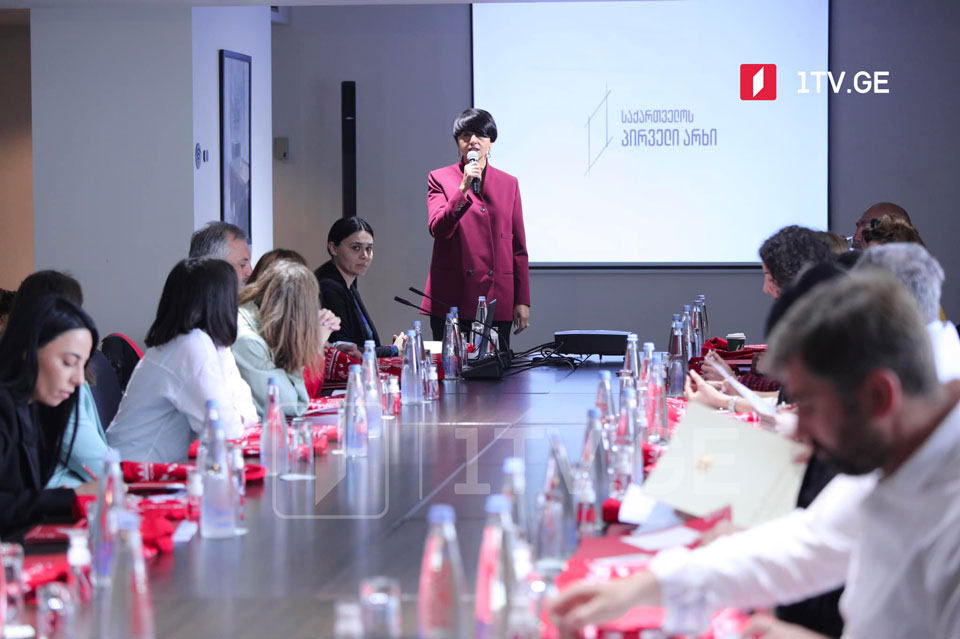 GPB management meets int'l organizations, NGOs on World Press Freedom Day
Diversity Georgia, the Georgian Public Broadcaster (GPB) project, marks its 4th jubilee on May 3, the World Press Freedom Day. The GPB management met representatives of international and non-governmental organizations on this special occasion.
GPB Director General Tinatin Berdzenishvili said that accountability before the public is the core value of the Public Broadcaster. The broadcaster regularly meets with the interested stakeholders, aiming to promote the transparency of organizational processes and openness.
"Engagement of ethnic and religious groups in the GPB activities and portraying their issues in all products and platforms is one of the momentous objectives," the GPB Director General said.
Ramilya Aliyeva, the Diversity Georgia Project Head, said the group was set up four years ago to inform ethnic and religious minorities through media products prepared in their languages and fully integrate them into Georgian society.
According to Aliyeva, Georgian Public Broadcaster has four news bulletins in each – Azerbaijani and Armenian languages. There is a speech-to-speech translation of the main news bulletin, and it is distributed through different platforms. Teleskola (TV School) organizes lessons for ethnic minorities and the Georgian language lessons for national minority pupils.
"Diversity is a priority issue for the GPB. The broadcaster will carry out various projects for the citizens of Georgia to inform them about current events, both at home and abroad," she said.
Giorgi Gvimradze, Head of GPB's News and Current Affairs Bloc, said that Diversity Georgia plays a significant role in the development of Georgia and its society.
"Diversity Georgia is extremely important in terms of challenges facing the country when we speak about civic integration and involvement in everyday life. We believe this is one of the most important contributions that the Public Broadcaster makes to the development of the country and society," Gvimradze said.
The GPB representatives informed the meeting participants about Diversity Georgia's activities and plans for the future, followed by a discussion.