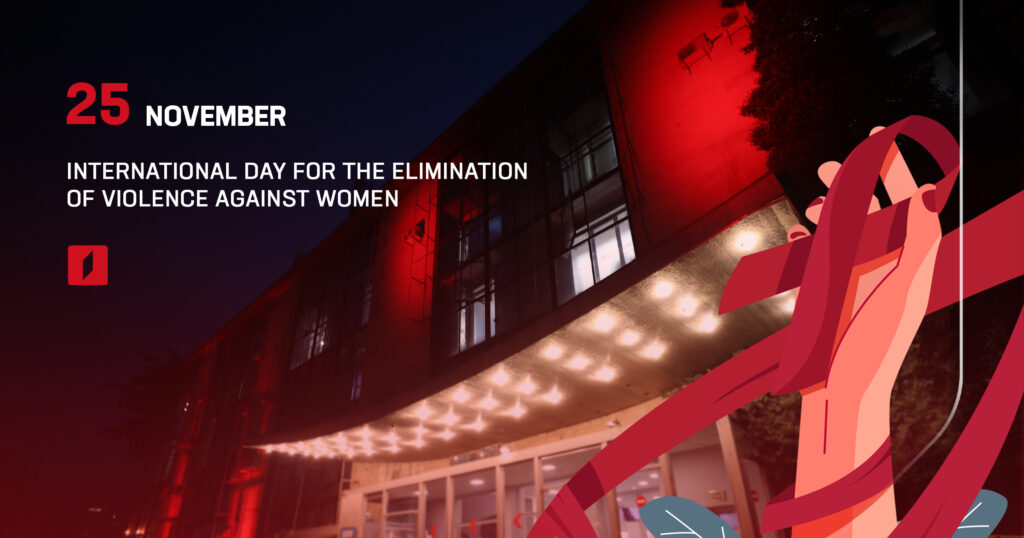 GPB First Channel joins International Day for Elimination of Violence against Women
GPB First Channel has joined the International Day for the Elimination of Violence against Women, lighting its building in red.
GPB Director General Tinatin Berdzenishvili says the Public Broadcaster has been actively involved in the campaign against gender-based violence for several years.
She went on to say that "violence against women is a problem not just in our country but throughout the world."
"The GPB First Channel will not only cover the campaign, which kicks off today and runs for 16 days but will also hold awareness activities within the organization. I am glad that our organizational culture is very healthy", Berdzenishvili stated.
The 16 Days of Activism against Gender-Based Violence is an annual international campaign that kicks off on 25 November and runs until 10 December, Human Rights Day.
The campaign was started by activists at the inauguration of the Women's Global Leadership Institute in 1991. It continues to be coordinated each year by the Center for Women's Global Leadership. It is used as an organizing strategy by individuals and organizations around the world to call for the prevention and elimination of violence against women and girls.