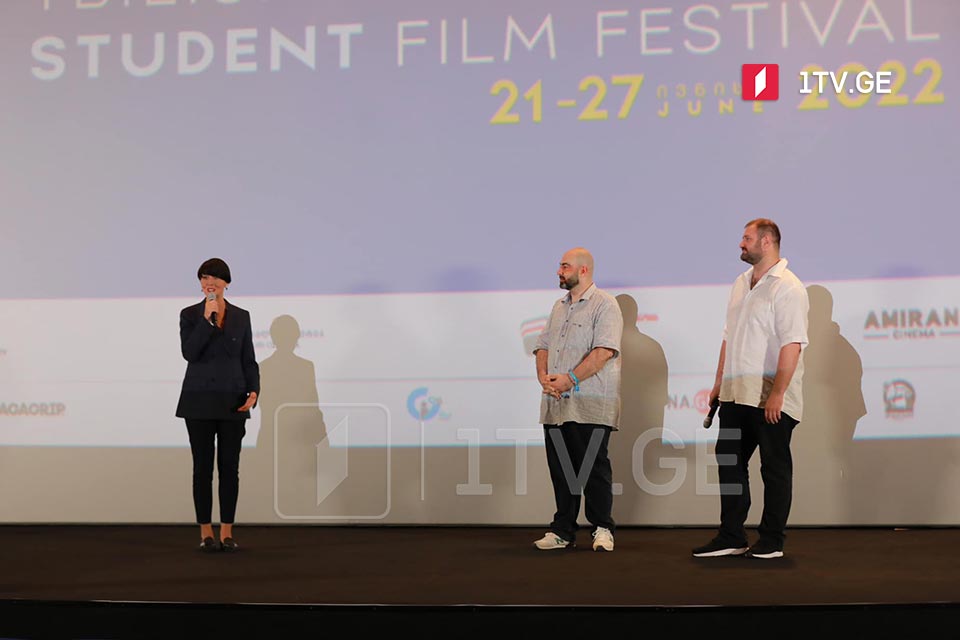 GPB First Channel awards winners of Film Festival Pitching Forum
GPB First Channel awarded the winners of the Students Film Festival Pitching Forum, organized by Shota Rustaveli Theater and Film Georgian State University.
In order to fund the festival's prize fund, the Public Broadcaster granted it GEL 5,000. GPB will provide technical and material assistance to the second and third place projects.
Georgian Public Broadcaster is one of the largest producers of Georgian programs and documentaries. It aims to sustain and invest in this industry.
"GPB First Channel is a significant contributor to the culture and creative industries, promoting Georgian production and creating jobs. The Broadcaster has invested up to GEL 500,000 in co-production and co-financing of Georgian films, which includes co-financing of documentaries and feature films and projects in this direction," GPB Director General Tinatin Berdzenishvili said.
The Shota Rustaveli Theater and Film Georgian State University organized the project Pitching Forum with the support of the GPB First Channel, Tbilisi City Hall and Georgian National Film Center.
The films co-sponsored by the GPB have achieved many successes within Georgian and international festivals, including Levan Koguashvili's Brighton 4th, which won three awards at Tribeca Festival and was submitted for Oscars.