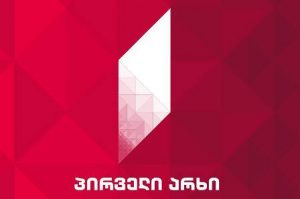 GPB Board of Trustees gives consent to General Director of First Channel on signing loan agreement
The Board of Trustees of Georgian Public Broadcaster (GPB) gave the consent to General Director of First Channel Vasil Maghlaperidze on signing a 45-million-GEL loan agreement.
The loan, which the First Channel will take with at most 6-year term, will be used on the technical refurbishment of the channel.
Gocha Kumsishvili, Production Technical Maintenance Director of First Channel talked about the outdated equipment and technical problems facing First Channel during the sitting of Board of Trustees.
Eight members of Board unanimously supported the idea of taking banking liabilities by First Channel.
Irina Putkaradze, Chairwoman of Board Trustees said after the sitting that unanimity in the voting process meant that the Board and Management agree on the need of the First Channel to have a new building and modern equipment.
One member out of 9-member Board of Trustees Zaza Shatirishvili did not attend the sitting today.