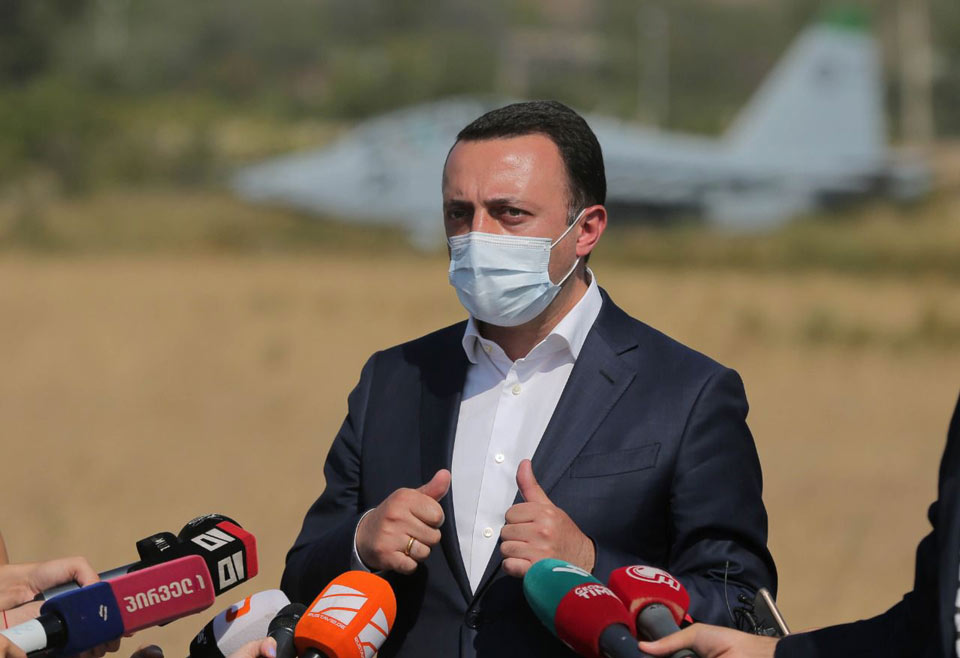 Gov't officials decry Mtavari Arkhi's allegations
Georgian officials decry allegations of Mtavari Arkhi Head Nika Gvaramia that a channel cameraman was thrown off the second floor of the GD office in Kareli town. They claim the cameraman was walking backwards and then fell back down.
Georgian Prime Minister Irakli Garibashvili joins MP Irakli Kobakhidze's call on the party" to be careful" as there are "serious provocateurs sparing no effort to affect peaceful election environment." PM Garibashvili thinks the case should be investigated.
The ruling Georgian Dream chair Irakli Kobakhidze dismisses the allegations and accuses the channel of provocation. Kobakhidze claims Mtavari Arkhi "will have to apologize," adding that they have video footage showing "the cameraman strolling in the street after falling from two meters."
MP Mamuka Mdinaradze urges Nika Gvaramia to expose the "hidden footage." He says their surveillance camera footage shows the cameraman was conscious. "The show, staged by Mtavari Arkhi and Nika Gvaramia, contained disinformation, disgust and manipulation," Mdinaradze asserted.
The remarks came after Mtavari Arkhi reporter Levan Ablotia said that the channel cameraman was injured during the incident in the GD office in Kareli town yesterday. Ablotia claims the cameraman was thrown off the second floor. The incident was proceeded by a physical dispute that erupted after the crew arrived for comment from GD's Kareli mayoral candidate.