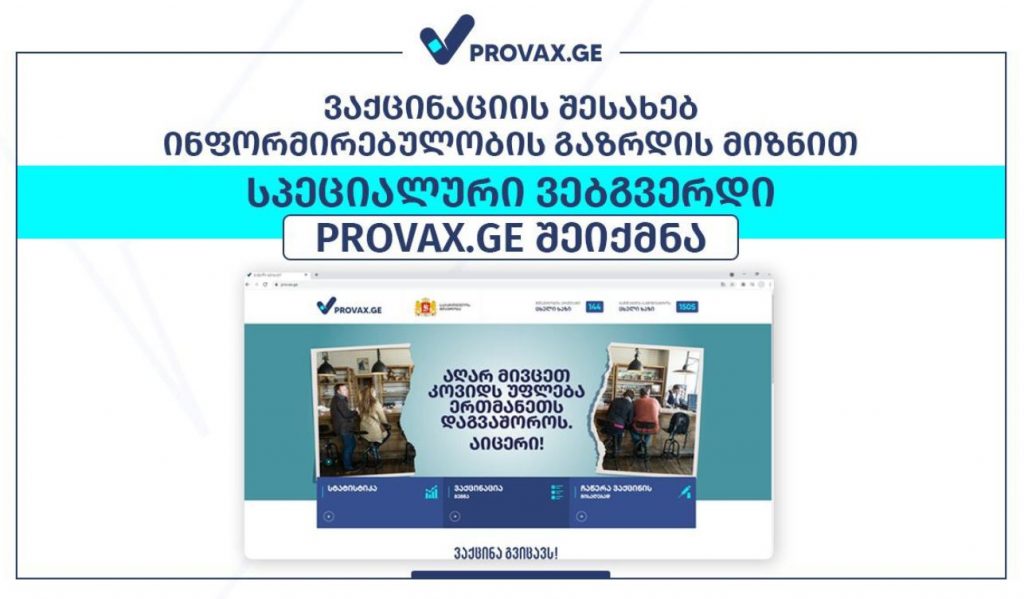 Gov't launches website to raise awareness about Covid-19 vaccination
The Government of Georgia has created a website provax.ge to raise awareness about the Covid-19 vaccination.
According to the governmental press service, the website will answer questions that interested parties might have, including reasons to get Covid-19 jabs, vaccine safety, and cases when vaccination can not be carried out. The website also provides information on the efficiency of the Covid-19 vaccines, immunization of children and pregnant women, and special training needed for the vaccination process.
The website also provides information on vaccination statistics, educational videos and a national plan for the introduction of the Covid-19 vaccine in Georgia.