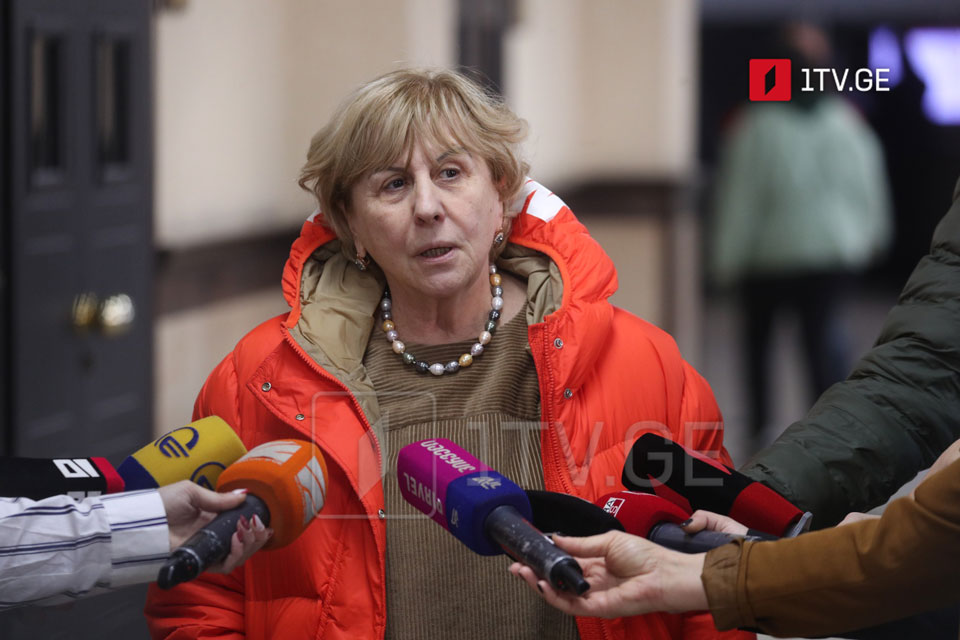 Giuli Alasania on UNM Chaladze's statement: All forms that will change current situation are acceptable
All forms that will change the current situation are acceptable, Giuli Alasania, mother of jailed ex-president Mikheil Saakashvili, said while commenting on the statement by Giorgi Chaladze, a member of the opposition United National Movement (UNM).
"I don't know what will produce outcomes. Everything has to be done. It depends on the people," Alasania says when asked if unrest and violence will have results.
When asked if she expects the events Chaladze discussed, she said: "It is certainly possible. It is not a threatening. It is the actual circumstance that was seen".
UNM member Giorgi Chaladze said on Saturday: "If the Georgian Dream (ruling party) does not want a street war, Mikheil Saakashvili's ssue should be solved positively".