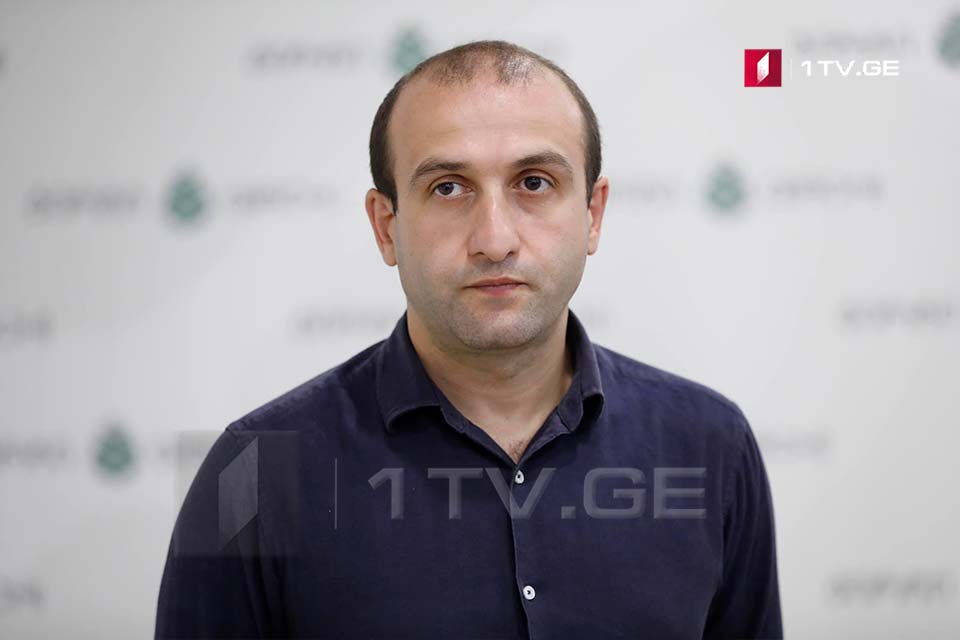 Girchi Leader to urge UNM Chair accept the bail to be paid by EU
"Nika Melia (Chairman of the opposition UNM party) has to accept the bail paid by the European Union as confirmation that he is not a criminal. The EU does not pay the bail of criminals," Iago Khvichia, Leader of the opposition Girchi party, told the Georgian Public Broadcaster (GPB). Khvichia said in that case the parliament would not have to pass the Amnesty bill.
"Today we have the circumstance when Melia's imprisonment damages the situation, the purpose of common struggle –stabilization of political process," Iago Khvichia claimed.
Shalva Papuashvili, Chairman of the parliamentary Education Committee said that Melia demonstrated 'obstinacy' by his refusal to leave the jail. The majority MP said Melia's behavior showed that the UNM and European Georgia parties were in 'agony' since they failed to disrupt reaching a compromise agreement.
Salome Samadashvili, UNM member said she hoped that UNM would take action and the parliament would be fully stuffed after it passed the Amnesty bill.
The United National Movement did not sign the compromise document prepared by the European Council President Charles Michel.
Members of the biggest opposition party said the parliament, joined by some opposition representatives via signing the compromise paper, does not express the political will of the Georgian citizens' majority, but an instrument of usurpation of power by oligarch Ivanishvili through falsification and violence. They believe it is immoral to join the legislature while the UNM Chair Nika Melia is behind bars. UNM Chair refuses to pay the bail.