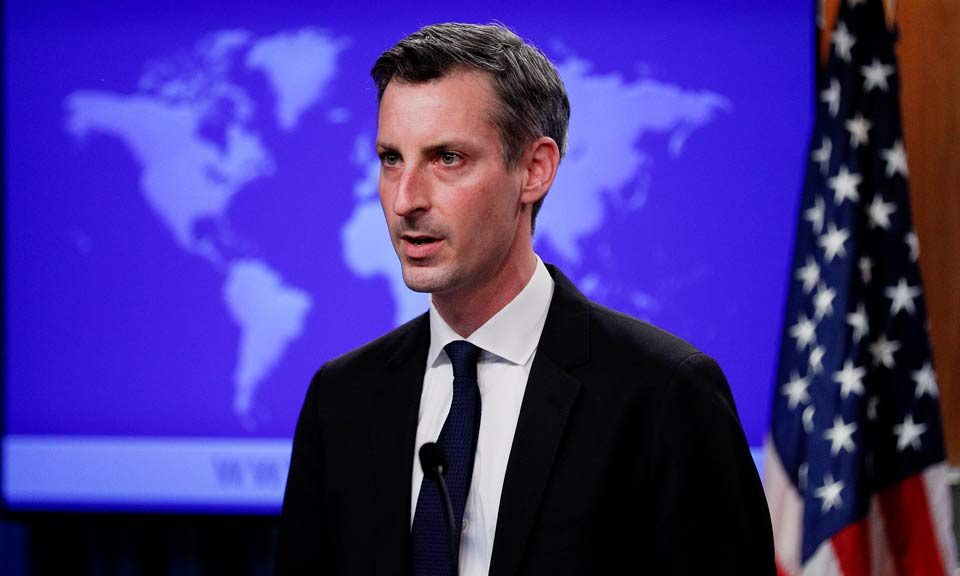 Georgians still harbor start memories of Russian aggression, US State Department Spokesperson says
Few countries understand to the same extent the potential implications and consequences of Russian aggression than a country like Georgia, a country that in 2008 was itself invaded by Russian forces, said Ned Price, a spokesperson for the US State Department.
According to Ned Price, many Georgians still have bitter memories of 2008.
"There are many Georgians who, of course, still harbor stark memories of that. And I can only imagine there are many Georgians who are standing – many Georgians in the government and private citizens who are standing in solidarity with their counterparts in Ukraine," Price said.
As Price noted, the US is calling on all countries to stand up for the broader principles that are at the heart of the rules-based order that have undergirded more than 70 years of unprecedented levels of stability, of security, of prosperity the world over.
"The same principle that Russia violated in 2008, when Russian forces invaded Georgia, is the same principle that Vladimir Putin is violating today: the idea that borders should be inviolable; that big states, big countries, big nations cannot bully small countries, small nations; the idea that might does not equate to right. All of these things are at stake, and so that's why, whether in Europe, whether in the Indo-Pacific, anywhere in between, we have called upon countries the world over to stand with Ukraine, and to stand with these broader principles," he said.