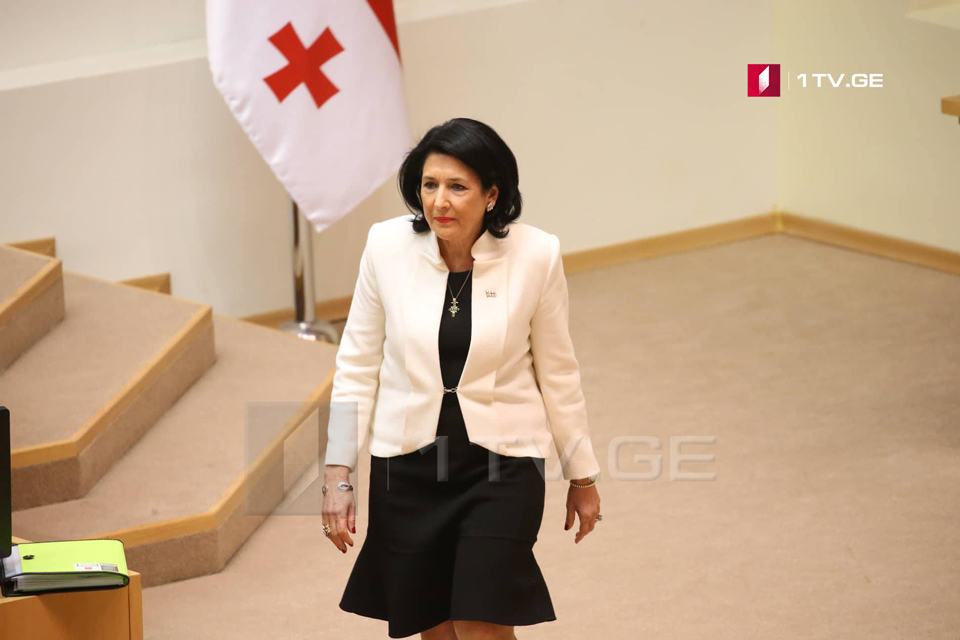 Georgian President delivers annual report today
Georgian President Salome Zurabishvili will deliver the annual report in the Parliament on March 4.
Salome Zurabishvili will present her second annual report to the parliament as president. President delivers an annual speech in the Parliament under the Constitution and Rules of Procedure.
According to the regulations, the parliament hears the president's annual report on the most important issues in the country on the first day of the spring plenary session.
Salome Zurabishvili presented her first report as president in parliament on March 6 last year.
Members of the "National Movement" and "European Georgia" did not attend the  session in protest.