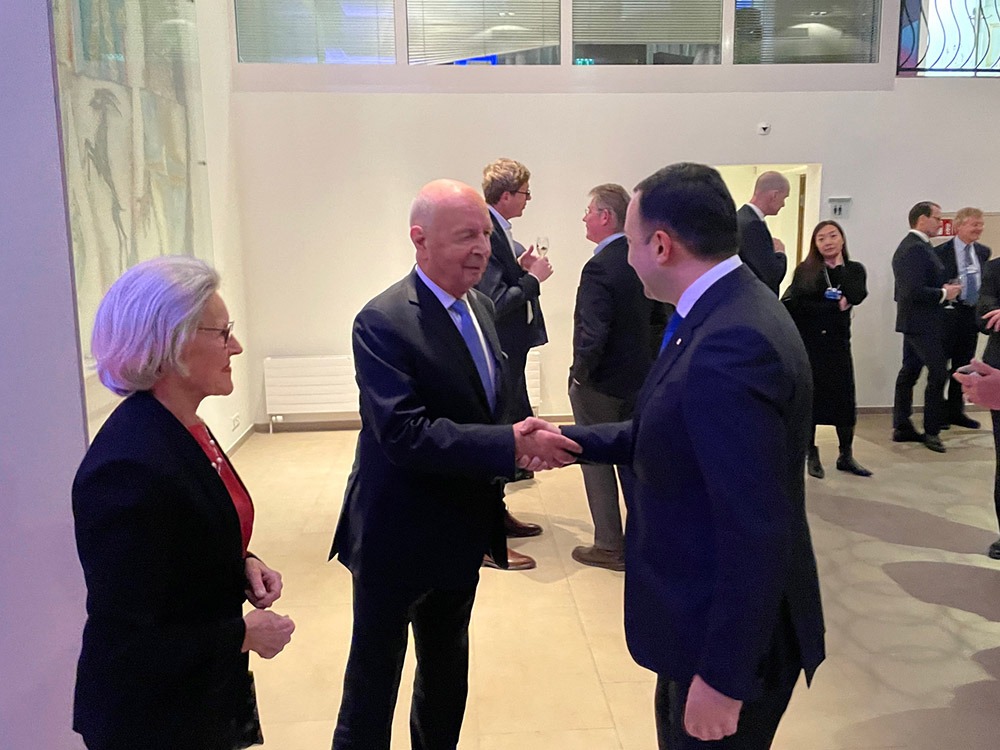 Georgian PM attends traditional reception hosted on behalf of Klaus Schwab
Today, Georgian Prime Minister Irakli Garibashvili attended a traditional reception hosted on behalf of the Founder and Executive Chairman of the Davos World Economic Forum, Professor Klaus Schwab, and his spouse, Hilde Schwab.
In line with tradition, the reception honoring the Economic Forum's participant leaders and executives of top-tier companies was held in Davos.
Foreign Minister Ilia Darchiashvili said in the panel discussion, PM Garibahsvili would deliver special messages that will be "uniquely attractive and interesting to our European partners." He noted that the Prime Minister would talk about "Georgia's key role in the economic dimension."
The World Economic Forum's annual meeting takes place in Davos from 16-20 January 2023.
Grateful to @ProfKlausSchwab, Founder and Executive Chairman of the @wef for the warm welcome in 🇨🇭 in the frames of #WEF23. Looking forward for interesting discussions w/the participants of the forum & forging new initiatives w/our partners on issues of common interest. pic.twitter.com/zHb1sA3Ojv

— Irakli Garibashvili (@GharibashviliGe) January 18, 2023