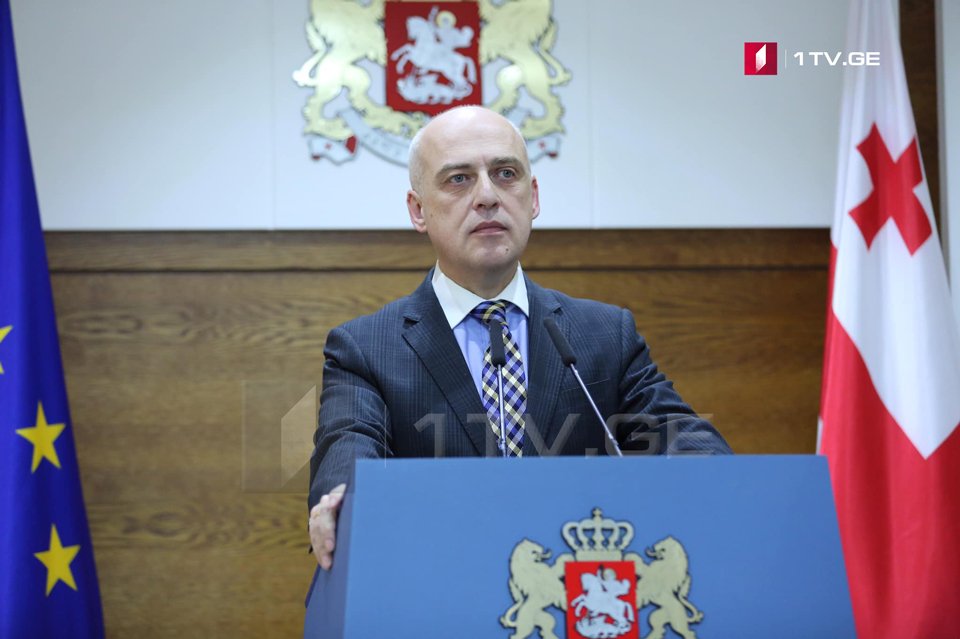 Georgian Foreign Minister publishes letter on 12th anniversary of Russia-Georgia war
Georgia is moving forward but still searching for justice – Georgian Foreign Minister Davit Zalkaliani says in the letter published on the 12th anniversary of Russia-Georgia war by euractiv.com.
The Russian aggression of August 2008 against Georgia was a blatant attempt to change the borders of Europe by force, launching a series of events spreading over the wider region, writes Davit Zalkaliani.
"The boundless array of challenges that the world faces today only magnifies the sense of vulnerability for all states and particularly the ones like Georgia. For the past 12 years, we have been living in a strenuous reality of the ongoing Russian occupation of Georgia's two historical regions of Abkhazia and Tskhinvali region/South Ossetia with its increasing humanitarian and human rights toll for conflict-affected people. Following the large-scale military aggression against Georgia in 2008, the whole European security architecture took a devastating blow.
The August 2008 war was a blatant attempt to change the borders of Europe by force and it launched a series of events spreading over the wider region with dramatic security implications and longstanding undermining imprint on the rules-based international order.
Today, there are plenty, who erroneously assume that absence of armed hostilities in Georgia's occupied territories automatically equals peace. It cannot be farther from the truth however. The context with intensive ethnic discrimination of Georgians, deprivation of their lives, cases of torture, kidnapping and illegal detainment, restriction of freedom of movement, prohibition of education in native language and violation of the right of IDPs and refugees to return to their homes, not to mention Russia's continuous violation of the EU-mediated Ceasefire Agreement and steps towards de-facto annexation of two Georgian regions, is absolutely far beyond any notion of peace.
These challenges have only amplified as the world has entered the COVID-19 pandemic. Russia not only ignored the calls of the UN Secretary-Generally for a Global Ceasefire but further intensified the use of hybrid warfare against Georgia. As a part of a comprehensive disinformation campaign, Georgia's public health laboratory – Lugar Center came under fire by being accused of developing dangerous pathogens for military purposes. Another side of increased hybrid tactics during the COVID-19 has been the intensified process of so-called "borderization" with new Berlin Walls having been erected along the occupation line, denials on medical evacuation, as well as shooting a Georgian peaceful civilian, who still remains in illegal custody in Tskhinvali," Georgian Foreign Minister said.
According to Zalkaliani, in response to these continuous and deliberate attempts to destabilize the country and deviate Georgia from its historic choice repeatedly confirmed by its citizens, the Georgian Government relentlessly moves forward towards consolidation of democracy and integration in the EU and NATO, along with its unwavering peaceful conflict resolution policy.