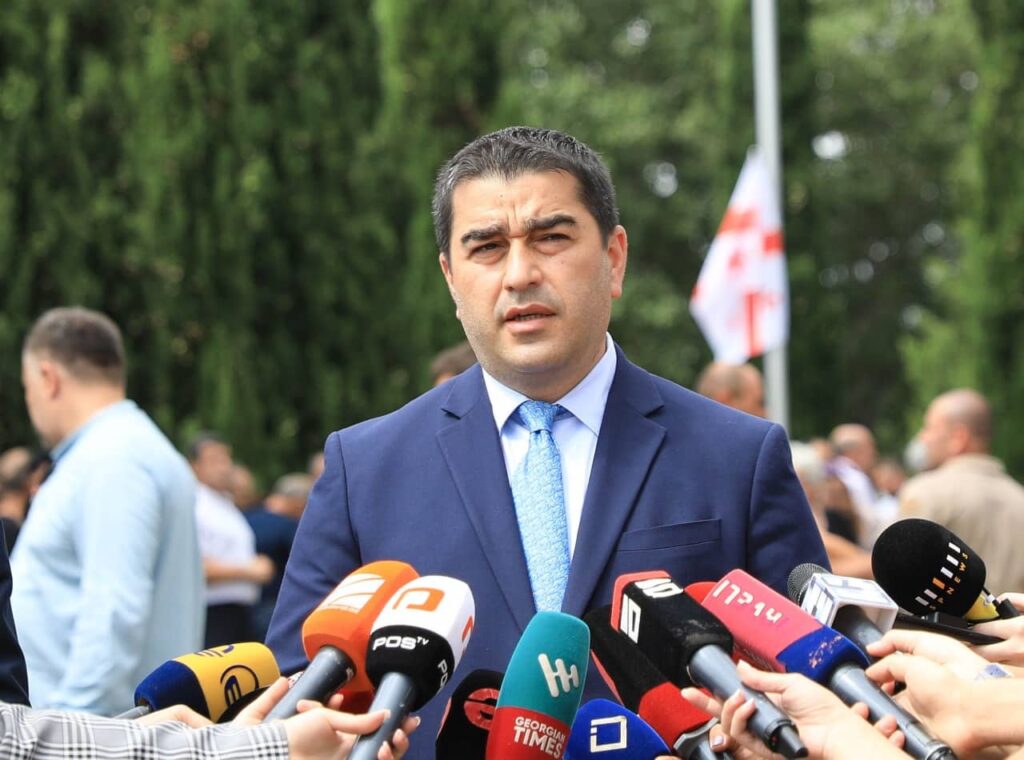 Over years, Georgia sees increasing nature of Russian aggression, Parliament Speaker says
Georgian Parliament Speaker, Shalva Papuashvili, MPs, together with the representatives of the executive authorities and the diplomatic corps, honoured the memory of the heroes who died in the Russia-Georgia war and laid a wreath at the heroes' memorial on the 14th anniversary of the August 2008 war.
They expressed their condolences and support to the family members of the Georgian soldiers.
According to Shalva Papuashvili, since 2008, Georgia has seen the growing nature of Russian aggression, which is evidenced by the war in Ukraine. According to the chairman of the parliament, it is important for the state to act from this perspective and with awareness of these risks.
"Today, the state of Georgia will honour the memory of those who died in the August war. 14 years have passed since the 2008 war. These years, on the one hand, are the years when our state, the families of the dead, thought every day about the sacrifices made by our military and civilians during this war – more than 400 dead and more than 2000 wounded military and civilians.
During these years we have seen the increasing nature of Russian aggression. We saw that unfortunately, because we didn't have a proper response maybe in 2008 from the international community, we saw what happened in 2014 in Ukraine, we saw how it continued in 2022 in Ukraine," he said.