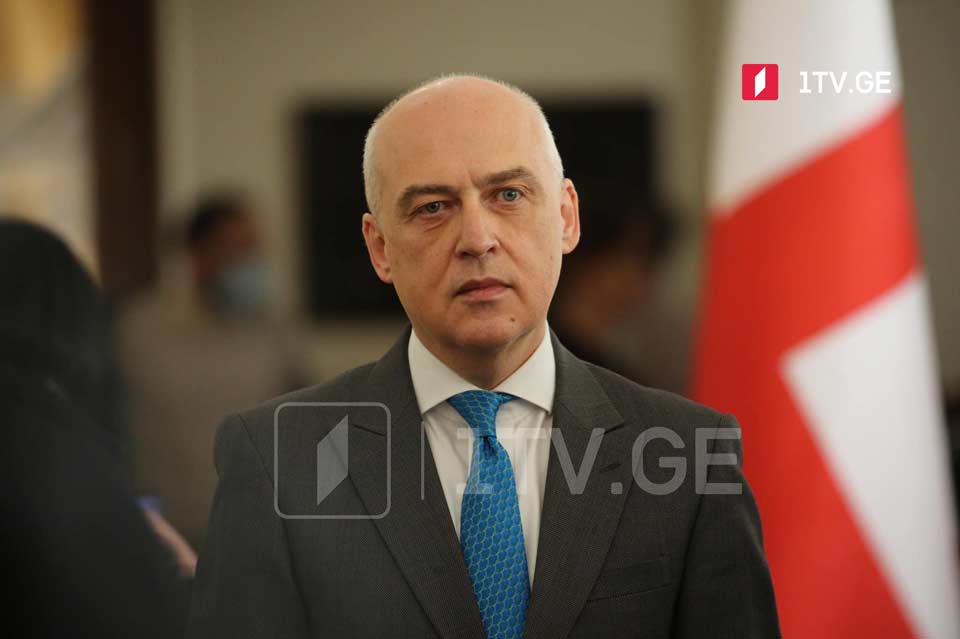 Georgian FM partakes in EaP Foreign Ministers meeting
"Georgia aims to show its clear stance to western partners regarding the Eastern Partnership Summit," Georgian Foreign Minister David Zalkaliani stated at the EaP Foreign Ministers meeting in Brussels held today ahead of the Eastern Partnership Summit scheduled for December 15.
"The EU's position on regional security should be made clear, the EU's role in conflict resolution should be emphasized, and Georgia's territorial integrity and sovereignty should be supported," Zalkaliani underscored.
Georgian FM deems the Eastern Partnership "as a crucial initiative," claiming that "the Associated Trio – Georgia, Ukraine, Moldova – have made tangible progress."
"Therefore, the principle – more for more – should be ensured for these countries. I expect our European partners will take countermeasures and then reflect in the summit declaration," Zalkaliani stressed.
He also welcomed NATO for inviting Georgia and Ukraine to its ministerial in early December, dubbing it as "another recognition of the tangible progress Georgia, as an aspirant country, together with Ukraine, is making on its path to NATO integration."
Delighted to take part in t/#A3 ?????? mtg, held within t/#EaP Ministerial. Had a chance to cover a series of important themes, focusing on t/goals of t/#A3, inc in t/Summit context. It is important that #A3 priorities are taken to account by t/Summit @nicupopescu @DmytroKuleba pic.twitter.com/eM41rJkxhb

— David Zalkaliani (@DZalkaliani) November 15, 2021
Zalkaliani echoed the European Union (EU) recent decision to recognize the Covid-certificate issued in Georgia, calling it "another huge step in the fight against the pandemic." "Georgia stays committed to its western values and principles and is ready to continue working with the European partners."
Great News! ?? has joined the #EUCovidCertificate system, making yet another huge step in the fight against pandemic. ?? stays committed to its western values and principles and is ready to continue working with the European partners. #StrongerTogether https://t.co/9GOjtRMgqs

— David Zalkaliani (@DZalkaliani) November 15, 2021