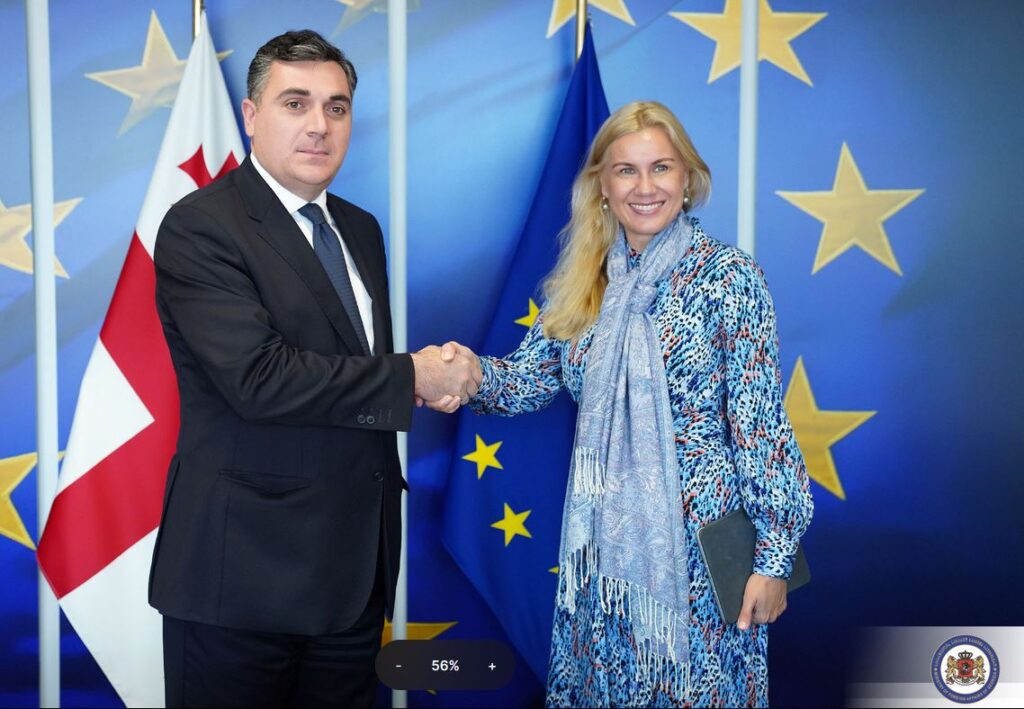 Georgian FM meets EU Energy Commissioner
Georgian Foreign Minister, Ilia Darchiashvili, met with European Commissioner for Energy Affairs, Kadri Simson, during his visit to Brussels. The discussions centered on the progress of implementing the 12 recommendations outlined by the European Commission, and Minister Darchiashvili reaffirmed Georgia's strong commitment to maximizing its efforts in this regard.
The meeting also underscored the importance of granting candidate status to Georgia, expressing hope that the country's progress in its European integration journey would be reflected in the European Commission's report.
Both parties praised the ongoing cooperation between Georgia and the European Union in the energy field and recognized Georgia's increasing role in ensuring Europe's energy security. There was a shared commitment to deepening this cooperation further, with the aim of elevating it to a strategic level in the near future.
The discussion included energy projects of global significance in which Georgia is actively participating, with a particular focus on the Black Sea cable project. The importance of expanding cooperation with the EU in the development of green energy was also emphasized.