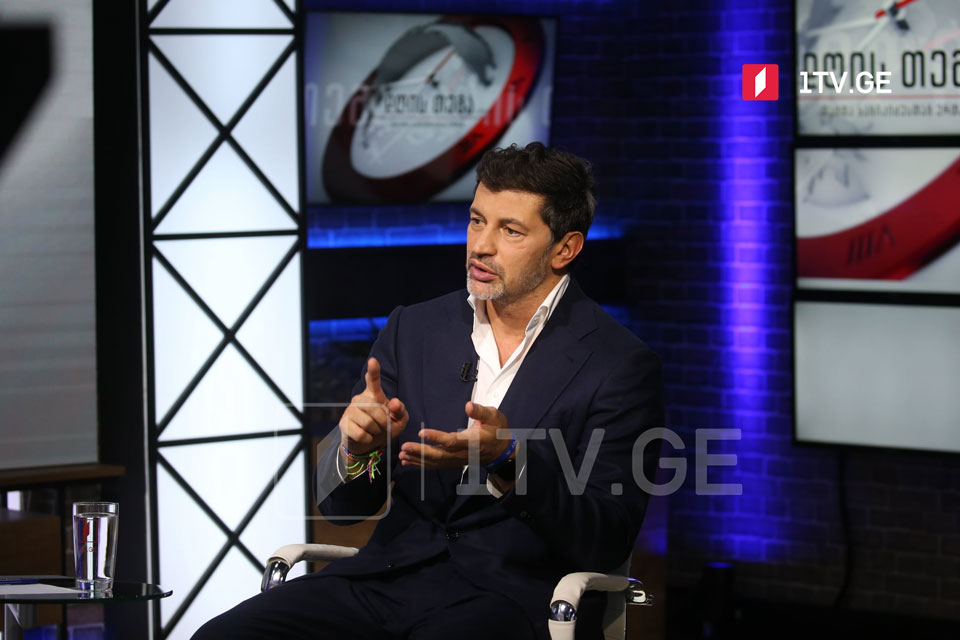 GD to be the team that loves Tbilisi, incumbent Tbilisi Mayor says
Incumbent Tbilisi Mayor and Tbilisi mayoral candidate of the ruling Georgian Dream (GD) party, Kakha Kaladze, believes the Georgian Dream is the team that loves Tbilisi, as well as has a clear plan for further development.
Speaking on the Dgis Tema program (Topic of the day) of the Georgian Public Broadcaster (GPB), Kaladze elaborated on the reasons for Tbilisi voters to be confident in his candidacy and elect him as Tbilisi Mayor for the second term.
According to Kaladze, the GD party introduced "park culture" in the Georgian capital and carried out various projects referring to Mziuri, Vake, Kikvidze, Dedaena and March 9 Parks.
The incumbent mayor informed on the renewed communication and lighting system, construction of pavements and new roads that have been implemented simultaneously with the restoration of Tbilisi sightseeing places.
"We are the team that loves Tbilisi and knows well what Tbilisi needs and how it should be developed. I am confident that the society will show trust and give us another chance to complete the launched works and reforms," Kaladze said.
Tbilisi Mayor named elaboration of Tbilisi General Plan and ending chaotic constructions as main achievements of his term in office. Kaladze also remarked that his team abolished the "evil practice" of building residential complexes in recreation areas.