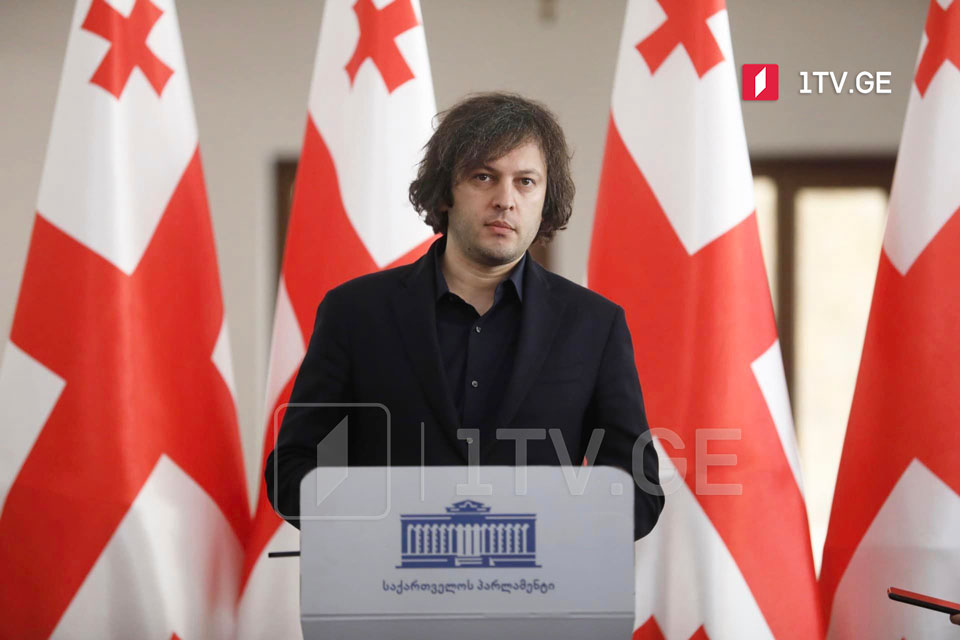 GD Chair: Apart from EU Ambassadors' oral demarche, main demand is imposition of sanctions against Russia
The main topic of the May 30 meeting between Ambassadors of the EU member states and Vice Prime Minister Levan Davitashvili was the demand to impose sanctions on Russia that came as an" unexpected surprise," said Irakli Kobakhidze, Chair of the ruling Georgian Dream (GD) party.
According to Kobakhidze, previously, the opposition also agreed that the imposition of sanctions was incorrect, and international partners did not demand Georgia to sanction Russia either.
"I want to clarify once again. First, the imposition of sanctions would have been a step toward escalation. Second, this would have been a risky decision concerning the second front," he said.
Irakli Kobakhidze went on to say that the sanctions would have hit the Georgian economy causing "no harm" to Russia.
"The imposition of sanctions would lead to a 10 to 18% reduction in the Georgian economy. If we convert this into money, the Georgian economy would lose at least two and a half billion dollars, and the loss could be four and a half billion dollars, which is a colossal amount," he said.
The GD Chair remarked that the Georgian government should not aim at leading its population to poverty.
"This is incorrect. Then we should speak about compensation, but naturally, nobody proposes this. We have an example of Moldova. Moldova did not impose sanctions, and nobody demanded. It seems that there are other interests. Besides oral demarche, there is a written document, which directly speaks about the imposition of sanctions," Kobakhidze said.
EU Ambassador to Georgia, Pawel Herczynski, conveyed the message to the Georgian Vice PM on Monday that 27 EU member states regretted the Georgian government's decision to accept the resumption of Russia-Georgia direct flights.